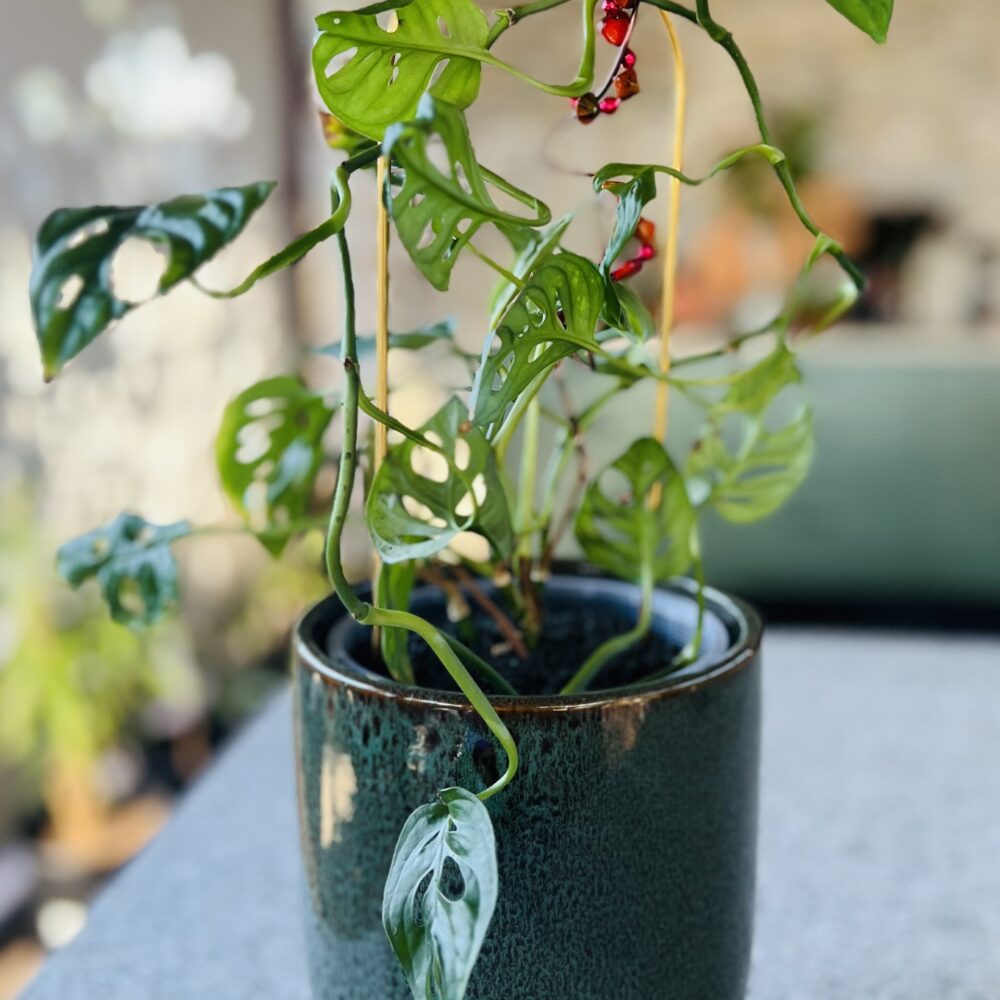 I am Monstera and I love climbing around anything I can find! My fancy name is Monstera Obliqua and I am native to South America.
I love it in the Turquoise Room at Vision Psychology. I need full shade. I love humidity so I need to keep watered often, at least every 7 days.
I can grow to 6m in my native environment, but here at Vision I find it easier to make more monstera friends through propagation. My friends are around the clinic getting their water legs. My jewellery is handmade just for me.