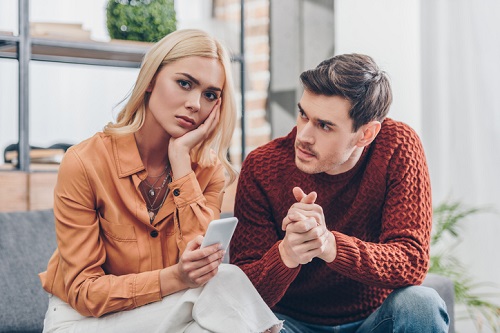 Often we are prepared and willing to send our car off to have a service every six months, to keep it running smoothly; but how long has it been since you had your relationship or marriage serviced?
Are you considering counselling for your relationship? If you are reading this, chances are it's because your relationship is struggling. Or perhaps it's because you are thinking about getting married, blending families, or contemplating divorce. Whatever the specific relationship issue may be, you are looking for answers and direction. You don't have to go it alone – there is help available.
Relationship counselling provides a safe space for a couple to explore and restore the balance in their relationship. My role as a counsellor is to give you and your partner an objective perspective on your shared experiences, and to provide you with resources and tools which you can experiment with outside of our sessions. These may include different communication techniques, including how to manage conflict and small behavioural changes. Through counselling, our goal is to reduce couple conflict and increase the intimacy and emotional connection between you and your partner.
When Your Relationship is "Stuck"
Within a couple relationship you may find yourself frustrated and exhausted with the same pattern and dysfunctional behaviours recurring, and the emotional distance that this can create between you and your partner.
If you find yourself getting stuck in this dynamic and not seeing a way out, it can be helpful to seek out relationships counselling. Through counselling we can identify and address what may be the root causes of this dynamic, with the aim to gain understanding and come to an awareness of the deep emotional needs of you and your partner.
We will look at each person's temperament, and address the luggage you have both brought into your relationship. This usually consists of two bags – firstly your history bag, and secondly your unique self bag. In unpacking these bags, you will begin to understand why you do the things you do – and hopefully why your partner does those things that may cause your frustration. We are then able to look for healthier ways for you to relate to one another and understand each other's needs, to rebuild your emotional connection.
As a couples counsellor I can provide "neutral territory" to help you and your partner agree upon and work through tough issues, with objective yet caring support.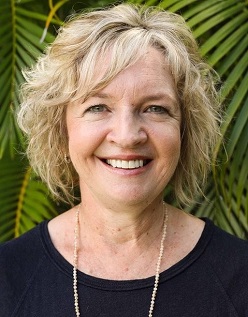 Author: Fiona Muller, B Soc Sc, Major in Counselling; Member of PACFA and CCAA.
Fiona provides relationship counselling from two Brisbane locations: Vision Psychology Wishart, and M1 Psychology Loganholme. Having previously worked with women's groups, aged care, child care, pre-marriage counselling and community outreach programs, and herself married for nearly 30 years with two young adult children, Fiona's experiences have given her a greater understanding and empathy of the many challenges and losses that life brings.
To make an appointment try Online Booking. Alternatively, you can call Vision Psychology Wishart on 3088 5422 or M1 Psychology Loganholme on (07) 3067 9129.