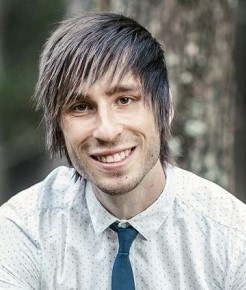 Stu Tweedale,
B PsySc (Honours); M OrgPsych.
Stu is a psychologist who is passionate about supporting people to create and pursue rich and meaningful lives. He works collaboratively with clients to explore and understand what this may mean for them, and provides a safe and supportive place to start to take the next step in this direction.
Therapeutic Approach
Stu aims to adapt his therapeutic approach to meet the unique needs and wants of his clients, understanding that each person will benefit differently from various psychological approaches.
He is experienced with Cognitive Behavioural Therapy, Acceptance and Commitment Therapy, and Solution-Focused Brief Therapy, and he frequently integrates these approaches to ensure that he delivers the most effective, and evidence-based, interventions to support you to achieve your desired life. And if are not yet sure what this may be, Stu will be there to explore this collaboratively with you.
Stu is able to work with children aged 8 and up, although he primarily works with adults and young adults, with a particular interest in supporting them to manage the following concerns:
Depression and other mood disorders;
Anxiety and phobias;
Obsessions and compulsions;
Addictions, including gaming and internet addictions;
Sleep disturbances;
Pain management;
Stress and burnout; and
Motivational difficulties.
The good life is a process, not a state of being.
It is a direction, not a destination."
(from On Becoming a Person, Carl Rogers, 1961).
To make an appointment try Online Booking. Alternatively, you can call Vision Psychology Brisbane on (07) 3088 5422.
Articles of Interest by Brisbane Psychologist Stu Tweedale: