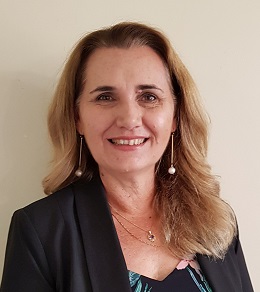 B Counselling, PACFA.

Wendy is registered with the following private health funds: Bupa, Medibank, AHM, ARHG. Availability of rebates dependent on clients' coverage.
As a professional counsellor, I have a deep passion to see people find restoration and growth on their journey to wholeness and well-being.
My approach to therapy is always seeing the client as the expert of their life, however there may be times when extra support or direction is required through the therapeutic process. I believe that offering an encouraging environment to express and explore client needs is an important part of developing and working towards positive outcomes.
To make an appointment for counselling, choose Online Booking or call Vision Psychology Brisbane on (07) 3088 5422.
Having working foundations within aged care, disability and community outreach programs, I bring a substantial understanding of factors that can impact on individuals and families who may be experiencing distress in various areas of life. Adopting a holistic viewpoint, I will work with you from the perspective that a whole being is comprised of physical, emotional, intellectual, social and spiritual aspects of self and all parts require attention to return to healthy functioning (1).
Every person is unique and may need a varied application of therapeutic styles to personalise their sessions. As an Integrative Therapist, I will utilise different modalities ranging from evidence-based practices such as ACT and CBT or draw from others including Creative Therapies and Solution Focused Therapy with a strong foundation in Person Centred Therapy. As a socially and culturally aware therapist, I offer a sensitive, warm, supportive and client focused approach that assists in building strategies to empower clients to be motivated towards bringing change and achieving their goals.
Working with adolescents and adults, my interests lay in generalised mental health care which include:
Stress
Anxiety disorders
Phobias
Depression
Identity
Trauma
Grief and Loss
Pre-decision and post termination care
Relationships
Intimacy issues
Faith based counselling
Understanding behaviours and patterns
Unresolved childhood memories/conflicts
Life is an ongoing journey that can hold many joys and challenges, however knowing that there is assistance available to navigate these can be helpful. My firm belief is that hope is ever present and an important part of instilling strength, resilience and moving towards successful results.
To make an appointment try Online Booking. Alternatively, you can call Vision Psychology Brisbane on (07) 3088 5422.
Janetzki, P. (2016). Five dimensions of an integrative framework: BEING [Lecture notes]. Unpublished manuscript, CO261, School of Social Sciences, Christian Heritage College, Brisbane, Australia
Articles of Interest by Brisbane counselling professional Wendy Smith: