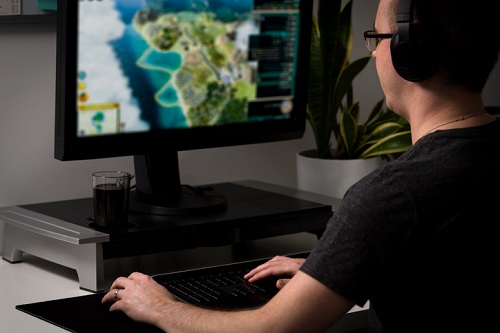 In recent years, the study of addictions has begun to expand and include non-substance addictions.
This has resulted in researchers finding a significant presence for these disorders. For instance, Gambling Disorder has just become the first non-substance addiction to be added to the Diagnostic and Statistical Manual Fifth Edition (DSM 5). In addition, a number of other non-substance addictions were proposed in the Conditions for Further Study section.
Living in such a technological age, it is not surprising that an addiction such as an internet gaming addiction found its way into this collection of disorders.
A Definition of Internet Gaming Disorder
Internet gaming disorder refers to the pathological use of video or computer games both online or offline. This must be differentiated from internet disorder which refers to the use of the internet for purposes other than gaming.
The challenge amongst both researchers and practitioners in regards to internet gaming disorder, is determining when the use of video games becomes essentially pathological. There are numerous people in society who play games for substantial periods of time and yet do not have an addiction, leading to the question of how to determine when someone is addicted to video games?
When is it an Addiction?
According to the criteria proposed by the DSM 5 and other research, there are additional symptoms to consider apart from time spent gaming:
People with an internet gaming addiction tend to play to manage their negative emotions, and to essentially forget about their problems associated with real life.
Their thoughts and behaviours become more and more focused on gaming, resulting in a significant impact on social and vocational functioning.
A loss of ability in regulating and controlling the frequency and intensity of gaming will occur.
This in turn can lead to secondary problems in relationships, work, education and health difficulties.
Like substance addictions, non-substance addictions such as internet gaming disorder also involve tolerance and withdrawal.
Tolerance occurs when the individual has a growing desire for more playing time or more exciting games to be played.
Withdrawal, both physical and psychological will also occur, for example: headaches; nausea; depression; anxiety; feelings of emptiness; anger; obsessive thoughts about gaming; irritability; and restlessness.
Other criteria that the DSM 5 has proposed include:
a cognitive preoccupation with gaming (even when not playing);
loss of interest in past hobbies;
excessive use of games despite knowledge and awareness of the psychosocial impact of the behaviour; and
lying to family members or therapists in regards to the amount of time playing.
Prevalence of Gaming Disorder and Other Related Factors
Unfortunately, it is difficult to assess internet gaming disorder as there is no established screening that links up with the selection criteria of the DSM 5.  Thus, prevalence results in research in adolescents show a range of between 1.78-8.5%.
What research has shown us however, is that gaming disorder is much more common in adolescent males than in adult populations.
Other factors of interest is that there is a strong co-morbidity between depression and insomnia, with individuals suffering from gaming disorder. Additionally, they will often report more experiences of loneliness and poor life satisfaction. Of significant concern is that individuals with gaming disorder have a high proportion of suicidal ideation.
Treatment
Similar treatments used for treating substance use disorders are used to treat non-substance use disorders like internet gaming disorder.
Specifically, treatment to explore the patient's motivation to play, in order to reflect and enhance their confidence and motivation to cease gaming (motivational interviewing); and cognitive-behavioural interventions, to address any factors that may be contributing to the disorder. Working towards improvement in social competence can also be addressed.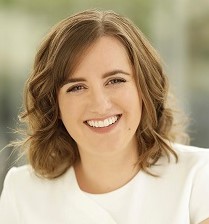 Author: Sharyn Jones, B Psych (Hons).
Sharyn Jones is a Brisbane psychologist with 10 years of experience working with adults, adolescents, children and their parents. Using a combination of cognitive behavioural and solution focused therapies, she aims to facilitate positive changes in client's lives so that they can achieve and obtain their desired goals.
To make an appointment try Online Booking. Alternatively, you can call Vision Psychology Brisbane on (07) 3088 5422.
References:
American Psychiatric Association. (2013). Diagnostic and statistical manual or mental disorders (5th ed.). Arlington, VA: American Psychiatric Publishing.
Rehbein, F, Kuhn, S., Rumpf, H, & Petry, N. (2016). Internet gaming disorder: A new behavioural addiction. In N. Petry (Ed.). Behavioral Addictions: DSM-5 and beyond. (pp. 43-69). New York, NY: Oxford University Press.