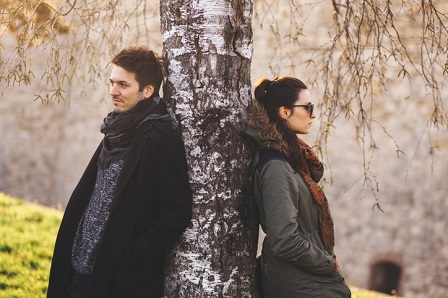 This is a question that has probably been asked by millions over thousands of years.
It's every couple's worst nightmare — that idea that one or both of you, can suddenly fall out of love. Or, that it will happen gradually.
When you're in love, it almost seems impossible to fall out of love. Everything is amazing and, more importantly, everything your partner does is amazing. How could it possibly change?
However, the reality is that it does happen. More often than not. It happens to our friends, we have a ridiculously high divorce rate, and it's probably even happened to you.
Why did these relationships come to an end? Did someone cheat or have a Facebook affair? Perhaps they had to live in separate places? Or was it never really right in the first place?
However, many relationships don't end that abruptly or because of one specific problem. And it's that slow waning of love that's so much more difficult to comprehend.
The idea of falling out of love is certainly more complex and multilayered than it sounds at first glance. All relationships take work. The fairy tale idea of two people falling blissfully in love and all their relationship needs being met for eternal time, is very unrealistic.
We all have the potential and opportunities to fall in love with various possible partners; it literally only requires opportunity and chemistry.
However, one of the best predictors of a good relationship is how hard both parties are willing to work at maintaining the chemistry and ensuring that their needs are met.
Why Do We Fall Out of Love?
So, why do we fall out of love?
Sometimes there is no real reason – but usually there is.
It is usually the result of one person, or both, who stopped putting in the effort. It is often that exact effort that got them falling in love with one another in the first place.
Sometimes one or both parties have developed and changed in ways that are drastically different from how the initial relationship needed them to be. People are dynamic, living organisms that grow and change over time.
And so are relationships. To keep a living organism alive, its needs have to be met. It needs to adjust to the environment. It is therefore essential to the relationship's survival that partners are aware of what their partner's changing needs are. And for this to be possible, you need effective communication.
What Can You Do About It?
Sometimes, nothing. It's important to see that relationships sometimes reach a natural end point. Lives change, people change, and the idea that despite all of these changes your feelings will stay the same for the rest of your lives just isn't realistic. So sometimes, it's just over. And that's okay.
However, a relationship can be very well maintained, rejuvenated and even resuscitated. It took two partners' participation to fall in love in the first place, and it will take two partners' commitment, dedication and efforts to maintain or revive a relationship.
As already stated, effective communication is always important. In order to ensure that we are aware of the changing needs of our partners or the relationship, we need to communicate effectively.
Couples will often say: "we are not communicating" or "we stopped communicating". The reality is that you can never not communicate. Keeping quiet says a lot!
The problem rather is 'ineffective or destructive communication patterns'. If you are not resolving any problems, challenges or conflicts, your communication is probably ineffective and even destructive. This leads to increased frustration and your relationship needs not being met.
If this becomes a pattern, not surprisingly it can create emotional distance that can eventually lead to the end of the relationship.
Effective communication provides an environment for consideration of your partner's needs, which paves the way for compromises. This allows for the relationship to adjust to the changing needs of each partner. The more adaptive the partners or the relationship, the better the chances for survival.
Further, effective communication often translates into improved intimacy and emotional security: two aspects of a romantic relationship that are very important for 'staying in love'.
Getting Professional Help
You might be aware of the changed emotional distance or levels of intimacy in your relationship.
You might have realized that your communication patterns are destructive and ineffective.
You and/or your partner might have raised your concerns over the state of your relationship, and you might have tried yourselves to address the challenges your relationship has.
The chances are great that you still feel frustrated and concerned, as you probably tried very hard, but are still using the ineffective strategies that got your relationship in this position.
If you would like to get assistance and develop new communication and problem solving skills and strategies for your relationship, you might benefit from professional help.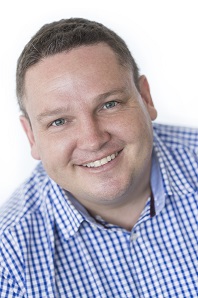 Author: Willem van den Berg, B SocSci (Psychology & Criminology), B SocSci (Hons) (Psych), MSc Clinical Psychology.
Willem van den Berg is a Psychologist from South Africa, with more than 12 years of experience in providing psychotherapy to a diverse group of clients with a wide range of life challenges. With a compassionate, positive and non-judgmental approach, he enjoys getting his clients actively engaged in gaining insight into the challenges they experience, as well as finding practical and workable interventions towards an enriched life.
Using a client-centered approach in providing interventions, Willem tailors the intervention to suit the client's individual style, preferences and circumstances. From within this approach he further draws from a range of evidence-based therapies including:
Clinical Hypnotherapy (Medical Hypno-Analysis);
Cognitive Behavioural Therapy (CBT);
Acceptance and Commitment Therapy (ACT);
Interpersonal Therapy (IPT);
Couples, Marital and Relationship Therapy;
Sex Therapy.
Willem attends to individuals (from adolescence to old age), couples and families, with a range of challenges, and is sensitive to the cultural and religious backgrounds of his clients. He is mindful of the role their cultural and religious beliefs could play in the challenges they experience, as well as in the treatment of these challenges.
Willem is fluent in English and Afrikaans.
To make an appointment try Online Booking. Alternatively, you can call Vision Psychology Brisbane on (07) 3088 5422.