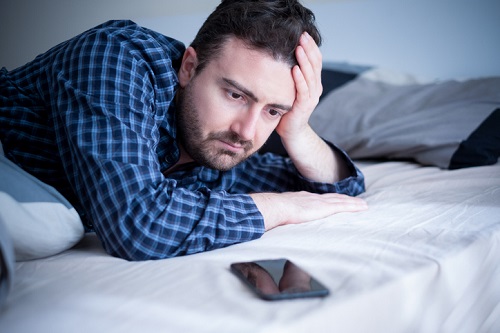 Our mind's main function is to ensure survival.
To survive, we need to avoid or eliminate threats to our survival.
When we experience any emotional or psychological stress, the mind concludes that we are experiencing a threat, and that it needs to eliminate, fight or fix the situation, or find ways to escape or avoid the experience. In other words, whenever we experience any fear, stress, anxiety, anger, sadness and even boredom, our minds often interpret these emotions as psychological pain.
Our minds often go to great lengths to avoid psychological pain, even when the measures we take cause more harm in the long run!
Unfortunately, psychological pain avoidance is one of the driving factors in compulsive behaviours, including compulsive sexual behaviours such as pornography addictions. The instant gratification and pleasure found in sexual arousal and gratification – accompanied by the temporary relief or escape from psychological pain – creates a vicious cycle. This cycle often culminates in the development of an addictive pattern of compulsive sexual behaviours.
What is ACT and how can it Help?
Acceptance and Commitment Therapy (or ACT for short) is a form of behavioural therapy.
It teaches individuals to accept their thoughts and feelings (psychological pain) without judgment, instead of resisting and avoiding threatening or painful thoughts, feelings, and experiences that are a normal part of the human existence; and to commit to taking values-based actions that help create a fulfilling life.
Most conventional western therapies aim to reduce "psychological pain" and refer to these "symptoms" as pathological or problematic.
However, in ACT we teach individuals to be aware of and to acknowledge these thoughts, feelings and experiences as exactly that – thoughts, feelings and experiences. By acknowledging that these thoughts and feelings are just that, it is easier to allow these thoughts and feelings to be there, instead of trying to escape, avoid or fix them.
As pointed out earlier, it is often these efforts to avoid or escape our psychological pain that result in further problematic behaviours and experiences, such as compulsive sexual behaviours. ACT teaches the individual to face and embrace these thoughts and feelings using mindfulness techniques. This ultimately helps relieve symptoms by helping people change their relationship with negative emotions and unwanted or troubling thoughts.
Learning and practicing the components of ACT can help individuals to break patterns of compulsive behaviours. They can also help individuals maintain "sobriety" by developing a behavioural plan that includes behaviours that reflect your values instead of avoidant and escaping behaviours, such as compulsive sexual behaviour.
The Key Components of ACT
The three key components of acceptance and commitment therapy are Creative Hopelessness, Mindfulness and Psychological Flexibility.
Creative Hopelessness refers to the process where individuals reflect upon all the actions they've taken in an attempt to alleviate their psychological pain and to improve/fix their experience. By confronting the futility of everything that hasn't worked in the past, they're left with the uncertainty of what to do next. This creates a foundation for them to contemplate creative new strategies for improving their life. Individuals can move forward when they realise and accept that it's impossible and unnecessary to try to eliminate all of life's psychological pain.
Mindfulness essentially means being fully aware and present in the moment rather than going through life mindlessly, because we're functioning on auto pilot. Individuals who practice mindfulness are not only living life consciously but also accepting whatever is happening in the moment without judgement.
Psychological flexibility means having the ability to be mindful and choose actions that align with one's true values instead of being stuck in patterns of escaping and avoidant behaviour. Increasing psychological flexibility is the primary goal of ACT. This flexibility enables individuals to handle life's challenges and negative thoughts and emotions without engaging in unhealthy coping mechanisms.
The Six Core Processes of ACT
In ACT we aim to teach the client to engage in six core processes. The skills developed through these processes help individuals develop greater psychological flexibility.  They are:
1 – Acceptance is the opposite of avoidance or escaping in ACT. As indicated earlier, we go to great lengths and exert a lot of emotional energy trying to avoid psychological pain and suffering. But these thoughts, feelings and experiences are normal aspects of the human experience. Compulsive sexual behaviours and addictions frequently stem from the urge to avoid discomfort in any form. Acceptance involves consciously making a choice to let go of this avoidance impulse and to rather allow yourself to experience, in the present moment, the uncomfortable thoughts and feelings with compassion and without judgment.
For example, individuals struggling with a porn addiction are taught to allow themselves to be aware of and experience their underlying depression or anxiety instead of trying to escape it through compulsive sexual behaviour.
2 – Cognitive Defusion. In ACT, cognitive defusion involves the process of recognising that one's thoughts are merely thoughts and don't necessarily represent facts or reality. Equally, the thoughts we have about ourselves are only thoughts and not a reflection of our identity. When individuals learn to interact with their thoughts in a detached manner, it takes away the power attributed to those thoughts as well as their believability.
3 – Being Present is a common concept in mindfulness-based therapies. In ACT, being present is the practice of paying attention to and fully experiencing whatever is happening in the here and now – not fretting about the future ("what if") nor stewing about the past ("if only"). The only thing any of us has, for certain, is right now – the past is behind us and can't be changed, and the future isn't guaranteed and could play out in an infinite number of unpredictable ways. Being in the present allows individuals to focus on doing things that align with their true values.  It also involves refraining from judging the experience.
Drugs, alcohol and compulsive sexual behaviours are frequently used to escape the present moment. Trying to avoid the present moment is known as "experiential avoidance" and it often leads to harmful choices (e.g. watching pornography instead of engaging in healthy physical intimacy with your partner).
4 – Self as Context or The Observing Self. A big part of ACT involves 'the observing self', which is different to the 'thinking self'. The thinking self is the part of your mind that is responsible for your beliefs and ideas. The observing self is responsible for your awareness and attention. The use of mindfulness techniques will help to improve your awareness and attention. The "self as context" involves recognising that our experiences don't define us; in other words, we aren't what we experience. We are simply the one having the experience. Self as context allows us to detach from our experiences while being aware of and fully present in them.
5 – Values in ACT refers to the things that matter most to an individual; those things that give their life meaning. Our values guide all our decisions. ACT helps individuals take action that aligns with their deepest values rather than make choices based on avoidance. It's important to note that values are not the same as goals; rather, they are the foundation for setting goals.
6 – Commitment to Action. Once individuals have identified their values, they can start setting meaningful goals and commit to purposeful, effective actions that will help them reach those goals. Part of the commitment in ACT involves committing to taking action knowing full well they'll likely experience negative feelings and thoughts at times during the process. The psychological flexibility they have developed will enable them to keep moving forward towards their goals even when there's discomfort.
How ACT helps with Compulsive Sexual Behaviour
The inability to cope with negative thoughts and feelings (both psychological and physical feelings) is often a driving factor in the development of many psychological problems, including compulsive sexual behaviours and addictions. By strengthening our psychological flexibility, ACT helps us learn to accept and handle discomfort and pain without turning to self-destructive coping mechanisms, such as watching porn, masturbating, or engaging in risky sexual behaviours.
Sexual arousal and orgasms can provide a quick and simple way to alleviate unwanted thoughts and feelings. But they inevitably cause more harm – and more unwanted thoughts and feelings along with new problems – as the individual continues to use them as a quick fix.
ACT teaches strategies that enable individuals with compulsive sexual behaviour or behavioural addictions to tolerate unwanted feelings and experiences, including cravings and the urge to engage in these behaviours. These strategies can assist individuals during their treatment program while also giving them the tools to avoid relapse and stay on the path of recovery once they leave treatment.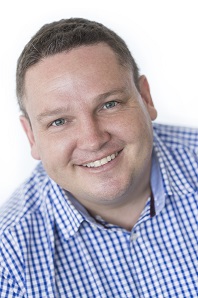 Author: Willem van den Berg, B SocSci (Psychology & Criminology), B SocSci (Hons) (Psych), MSc Clinical Psychology.
Willem van den Berg is a Brisbane Psychologist with a compassionate, positive and non-judgmental approach, working with individuals, couples and families. His therapeutic toolbox includes evidence-based therapies including Clinical Hypnotherapy (Medical Hypno-Analysis), CBT, ACT and Interpersonal Therapy. William is fluent in both English and Afrikaans.
To make an appointment try Online Booking. Alternatively, you can call Vision Psychology Brisbane on (07) 3088 5422 or M1 Psychology Loganholme on (07) 3067 9129.