The Autism Diagnostic and Observation Schedule (ADOS) is a semi-structured psychological tool used in the assessment and diagnosis of Autism Spectrum Disorder (ASD).
It specifically examines communication, social interaction and imaginative play relevant to ASD.  Test subjects are assigned to one of five modules dependent on their developmental and language levels, from non-verbal to verbally fluent.
During the assessment, structured and non-structured activities occur in which the occurrence and non-occurrence of behaviours are observed as the test subject interacts with the examiner.
Essentially, the ADOS provides mental health professionals with an 1-2 hour long period of direct observation in which the individual may display behaviours relevant to the diagnosis of ASD.  Specific structured and unstructured tasks that have been hypothesised to result in the appearance of a particular type of behaviour associated with ASD are used.
It is important to note, that as much as the ADOS provides valuable information to be used in the diagnosis of ASD, it should not be relied upon as the only source of information.
Mental health professionals will take into account a detailed history from the parents and family, consultation with the school, and in some cases additional psychometric tests may be administered. This is in order to provide a complete and thorough assessment of the individual before a decision about the diagnosis is reached.
Flexible Payment Plans Available for all ages
We have options for flexible payment plans, no interest and no deposit available.
Medicare Rebates are available for autism assessments
If you are under the age of 25 you are eligible for support from Medicare to obtain your autism assessment. Under the Helping Children with Autism program you are eligible for 4 assessment sessions and 20 therapy sessions to contribute towards the support of working through your autism. Please note that these sessions are not an annual renewal.
To obtain this rebate you will need to make an appointment with your GP to obtain a referral to a paediatrician, child or adult psychiatrist who will then need to make a referral to the psychologist at M1 Psychology for an autism assessment or therapy sessions.
Recently, parents have been worried about changes in the drivers licensing rules and further information can be found in this article.
For further information, please see the links below or contact M1 Psychology on (07) 3067 9129.
https://www1.health.gov.au/internet/main/publishing.nsf/Content/autism-children
https://psychology.org.au/psychology/medicare-rebates-psychological-services/helping-children-with-autism-(hcwa)
Please contact our office to discuss pricing of an ADOS assessment.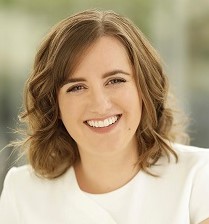 Author: Sharyn Jones, B Psych (Hons).
Sharyn Jones is a Brisbane psychologist with 10 years of experience working with adults, adolescents, children and their parents. Using a combination of cognitive behavioural and solution focused therapies, she aims to facilitate positive changes in client's lives so that they can achieve and obtain their desired goals.
To make an appointment with Brisbane Psychologist Sharyn Jones, try Online Booking – Wishart. Alternatively, you can call Vision Psychology Brisbane on (07) 3088 5422.