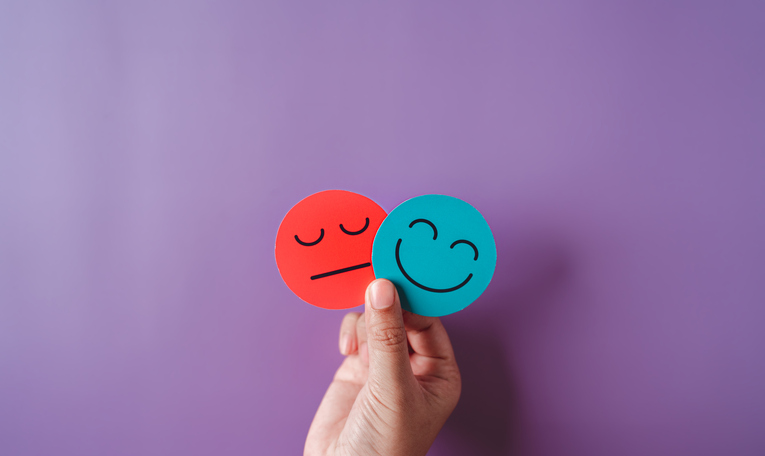 Bipolar Disorder has long been considered as a frequently misdiagnosed disorder. Most often it is misdiagnosed as major depressive disorder, borderline personality disorder (BPD), schizophrenia, anxiety disorder, or substance dependence (Shen et al. 2018). For example, one research study found that over 70% of participants with bipolar disorder were misdiagnosed as depression (Shen et al. 2018). Another study found that 40% of participants who had been diagnosed with BPD had previously been misdiagnosed with Bipolar Disorder (Ruggero et al. 2010).
It is important to acknowledge that bipolar disorder can be difficult to diagnose, in fact typically it takes 5 to 10 years to receive official diagnosis from first onset of the illness (Baldessarini et al. 2007).
In order to better understand Bipolar Disorder and Borderline Personality Disorder, let us review some of the diagnostic criteria according to Diagnostic and Statistical Manual of Mental Disorders (DSM-5-TR). The DSM-5-TR is the most recent edition of the Diagnostic and Statistical Manual of Mental Disorders. The text and references of DSM-5 has been fully revised, and it includes updated terminology, diagnostic criteria and new, additional disorders. The revision was completed by an Ethnoracial Equity and Inclusion Work Group to ensure there was appropriate attention given to the issues of racism, discrimination and the use of non-stigmatizing language (First et al. 2022).
| | |
| --- | --- |
| Bipolar Disorder | Borderline Personality Disorder |
| Manic: A distinct period of abnormally elevated, expansive or irritable mood, and increased activity or energy | Frantic efforts to avoid real or imagined abandonment |
| Grandiosity, decreased need for sleep, more talkative, flights of ideas, distractibility | A pattern of unstable and intense interpersonal relationships. Alternating between idealization and devaluation |
| Increase in goal directed activity: socially, at work/school, or sexually | Identity disturbances: persistently unstable self-image or sense of self |
| Excessive involvement in activities that have a high potential for painful consequences: i.e. shopping sprees, foolish business investments | Impulsivity in a self-damaging way i.e. spending, sex, substance abuse, reckless driving, binge eating |
| Depressive: Depressed mood most of the day, diminished interest in almost all activities, significant weight loss/gain | Affective instability due to marked reactivity of mood (intense episodic dysphoria, irritability, anxiety) lasting a few hours at a time |
| Insomnia or hyposomnia, fatigue/ loss of energy, feelings of worthlessness | Chronic feelings of emptiness |
| Psychomotor agitation or retardation | Inappropriate, intense anger or difficulty controlling anger |
| Diminished ability to think or concentrate, indecisiveness, recurrent thoughts of death | Recurrent suicidal behaviour, gesture or threats or self-mutilating behaviour |
Below is a summary of the similarities and differences between Bipolar Disorder and BPD that often result in their misdiagnosis:
| | |
| --- | --- |
| Bipolar Disorder | Borderline Personality Disorder |
| Hereditary, rooted in biochemistry | Acquired, rooted in temperament, environment, parenting and bonding |
| Nervous system regulation | Emotional dysregulation |
| Mood disorder, mood instability | Personality disorder, mood instability |
| No noted trigger to explain an episode | There is an environmental or psycho-social trigger before an episode |
| The depressive or manic episode can last for weeks or months | Rapid shifts in emotions, mostly negative |
| Responds well to pharmacotherapy | Challenging to treat, no significant changes to treatment |
Looking at the DSM-5-TR criteria for Bipolar disorder and BPD, it is worth noting that there are some marked differences between these two disorders. These include being hereditary vs acquired, nervous system regulation vs emotional dysregulation, mood disorder vs personality disorder, no noted trigger vs psycho-social triggers, longer lasting episodes vs rapid shifts in emotional states, responding well to medications vs no significant changes to medication.
These differences should make it easier to come to the right diagnosis. However, it is easy to see a significant overlap if we look beyond the professional vocabulary and imagine the real-life representations of these described behaviours brought to us by clients or even loved ones.
Both Bipolar and BPD have significant impacts on the individual's mood and affect, at times both can appear chaotic to an outsider but what is important to note is that the causes behind the behaviour are very different. What causes the confusion of misdiagnoses is that these causes are not something that we can physically see. Thus, it requires professionals to dig deeper and have an open mind about the age, sex, environment, and overall profile of clients.
Author: Katalin Mezei, BA (Hons) Psych & Crim, G. Dip Psych, MSc Health Psych
Co-Author: Vivian Jarrett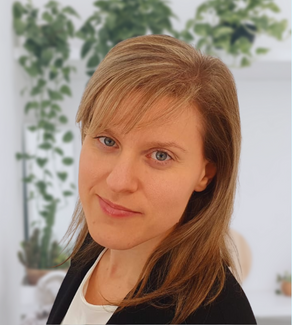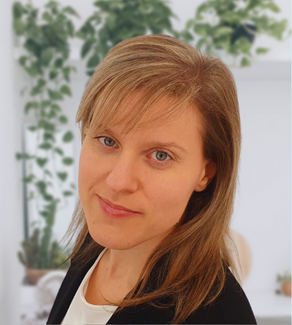 Katalin Mezei is a Provisional Psychologist now based in Brisbane, having completed my undergraduate and Master's training in the United Kingdom. My aim is to help people identify my clients' core values and help them live according to them.
To make an appointment with Katalin please call Vision Psychology Brisbane on (07) 3088 5422 or M1 Psychology Loganholme on (07) 3067 9129
References:
First, MB, Clarke, D.E., Yousif, L. Eng, A. Gogtay, N. Appelbaum, P. (2022). DSM-5-TR: Rationale, Process, and Overview of Changes. World Psychiatry. Vol.21(2), p.218-219
Shen et al. 2018 https://www.ncbi.nlm.nih.gov/pmc/articles/PMC5936046/
Baldessarini et al. 2007 https://onlinelibrary.wiley.com/doi/10.1111/j.1399-5618.2007.00385.x
Ruggero et al. 2010 https://www.ncbi.nlm.nih.gov/pmc/articles/PMC2849890/