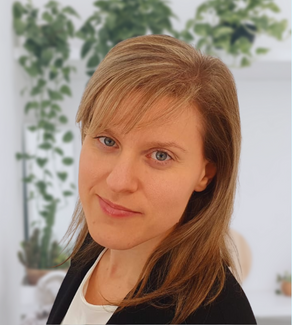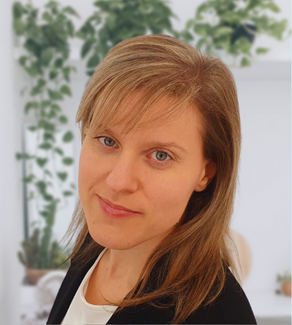 Appointments available!
Katalin also offers Free Check Ups, contact reception for more information.
BA (Hons) Psych & Crim, G. Dip Psych, MSc Health Psych
I am a Provisional Psychologist now based in Brisbane, having completed my undergraduate and Master's training in the United Kingdom. While in England, I spent time working in a variety of settings, including a general hospital, psychiatric hospital, prison and an aged-care facility. During my time in Australia, I have worked as a practice manager in a large private psychology practice with a focus on client triage.  
These experiences have enabled me to work across a diverse group of clients with a wide variety of concerns, supported by different multidisciplinary teams.  
To make an appointment with Katalin Mezei please book online or call Vision Psychology Brisbane on 07 3088 5422.
I believe the daily choices and decisions we make carry a lot of overall impact on our lives, regardless of how seemingly small and unimportant they appear. My passion is to empower people to make changes and choices and stick to them, which will set them on a new trajectory in their lives. This may be by sharing resources, introducing practical skills to help navigate tricky life situations, or simply provide a safe, empathic space to be heard and understood.  
I personally am passionate about the benefits to myself of healthy living and healthy eating and how this impacts on my mental and physical health. From a clinical perspective I bring this passion to supporting people on their journey to their happier, healthier version of themselves which I consider a privilege. 
Moreover, my aim is to help people identify their core values and live according to that. This in turn, can clear up some of the questions and perplexities we carry when we are faced with situations that upset us, when we feel we do not even know why. At times, this requires some self-reflection, putting boundaries in place, and determination, but the new-found clarity, self-respect and confidence is worth the effort. 
I was born and raised in Hungary, studied in the UK and settled in Australia, allowing me to be bilingual in English and Hungarian. I am therefore able to assist clients not only from a UK and Australian background, but also from Hungarian backgrounds, giving us a shared cultural world view, which enables even more depth through bilingual counselling services.  
I have a non-judgemental, empathic approach that has an emphasis on practical knowledge and skills development. 
To make an appointment, book online or call Vision Psychology Brisbane on (07) 3088 5422.
Additionally, if you would like to book your free Emotional Health Check up with Katalin Mezei, please call 07 3088 5422 today!
Articles of Interest by Katalin Mezei (Prov) Psychologist: