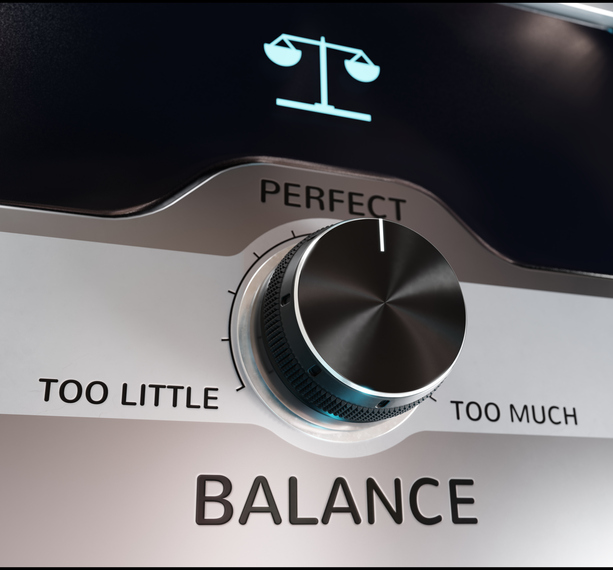 What is body image?
Body image refers to the combination of thoughts and feelings we have about our bodies. We can feel positive, negative, neutral and anywhere in between.? Our body image is influenced by internal (such as personality traits) and external (such as social) factors (Gleeson & Frith, 2006). 
 When we think about body image, the way we see our body is our own perception of what we believe our body looks like. This is not always a correct representation of how our bodies look, and often times, other people will not see what you do. 
Body Image and Body Dissatisfaction
When we have persistent negative thoughts and feelings (Collins-Donnelly, 2014) about our body, we are struggling with body dissatisfaction. These thoughts and feelings are influenced? by social pressures to look and be a particular way which are often unrealistic as many of our images and social media (Levine & Chapman, 2011) are enhanced with airbrushing, make up, filters etc.
 The way we feel about our bodies is formed by the thought, feeling and beliefs we have about how our bodies should be and look. This means that we have a focus on our shape, weight, size, gender and how our body functions. 
Sometimes we may feel positive and satisfied with our body and sometimes we may feel negatively towards it, being quite critical and even feelings of disgust at times (Collins-Donnelly,. 2014). The way we feel about our body can impact on how we see ourselves in the world, the world around us and how we do or don't participate in the world.? 
Who is affected by body image?
Everyone can struggle with their body image regardless of age, gender, culture etc (Brennan, Lalonde & Bain, 2010). Body image can start developing in childhood, the relationship we have with our body can change and evolve over time and it is one of the most long lasting, complex and significant relationships we will have.
Body Image Risk factors
(Neagu, 2015) 
Age and developmental experiences- our bodies grow and change from childhood to adolescence to adulthood to older age and any other physical impacts such as childbirth, injury, illness, surgery etc

 

Gender- research has found that females generally struggle with body dissatisfaction more than male however many males can identify with body dissatisfaction (and feeling that their body does not look the way they believe it should due to societal constructs). Additionally, many people in the LGBTQIA+ community can struggle with body dissatisfaction.

Mental health- many of us who struggle with mental health and low self-confidence are likely to feel dissatisfied with their body.

 

Personality traits- those of us who tend to like things in our world to be 'perfect' and or are high achievers can also struggle with body image as we can compare ourselves to others and become stuck on the idea of what beauty is supposed to be?

 

Bullying- those of us who have been teased, bullied or criticised about our appearance (no matter our body type or shape) can struggle with believing what has been said and struggle with self-image

What is modelled for us- particularly when we are children/adolescents and we are exposed to a parent, family member etc who demonstrates unhealthy behaviours and attitudes towards their own or others appearances, we can be at risk of struggling with body image and adapting unhelpful and unhealthy behaviours that impact our wellbeing.?

 
Build a positive body image
As humans, we come in all different shapes, sizes and images. If we all looked the same, the world would be a boring place not to mention very confusing.? 
Every human deserves to have a positive body image and when we are able to accept, respect and appreciate our body, we have achieved a positive body image. We can still have some dissatisfaction with aspects of our body, yet still accept our body.
Shifting our focus from the critical and judgemental thoughts about our bodies to recognising, appreciating and celebrating what our bodies can do for us can make a world of difference when trying to make friends with our body (O'Dea & Abraham, 2000).? 
When thinking about improving body image, we need to consider the following:
Self-esteem- how we feel about ourselves as a person. 
Self-acceptance- when we feel comfortable with our appearance, we are less likely to be negatively impacted by social pressures to be and look a particular way.? 
Having a positive body image means that we generally feel a higher sense of self-esteem (we feel happier, look after our well-being and feel more confident to participate in the world/try new things), we are less impacted by social pressures to look a particular way and we adapt healthy and helpful behaviours which make it easier to maintain a balanced lifestyle.?? 
 We are all different as human beings, what we like, don't like, have interest in, find fascinating, beautiful etc. It is important to be kind about about body image with ourselves, be who we are and remember there is no one size fits all with humans.
 Author: Aleah Haffenden, B Soc Wk, Grad Cert Suicide Prevention, AMHSW.
Aleah Haffenden is an Accredited Mental Health Social Worker, working primarily with young people (aged 15 and up). She takes a client-focused approach, using a mix of Cognitive Behaviour Therapy (CBT) and Acceptance and Commitment Therapy (ACT), tailored to their specific needs.
Aleah Haffenden is no longer taking bookings. 
To find another clinician try Online Booking. Alternatively, you can call Vision Psychology Wishart on (07) 3088 5422 or M1 Psychology Loganholme on (07) 3067 9129.
References:
Levine, M. P., & Chapman, K. (2011). Media influences on body image.

?

Gleeson, K., & Frith, H. (2006). (De) constructing body image.

Journal of health psychology

,

11

(1), 79-90.

Brennan, M. A., Lalonde, C. E., & Bain, J. L. (2010). Body image perceptions: Do gender differences exist.

Psi Chi Journal of Undergraduate Research

,

15

(3), 130-138.

Neagu, A. (2015). Body image: A theoretical framework. In

Proc. Rom. Acad., Series B

(Vol. 17, No. 1, pp. 29-38).

Collins-Donnelly, K. (2014).

Banish Your Body Image Thief: A Cognitive Behavioural Therapy Workbook on Building Positive Body Image for Young People

. Jessica Kingsley Publishers.

O

O'Dea, J. A., & Abraham, S. (2000). Improving the body image, eating attitudes, and behaviours of young male and female adolescents: A new educational approach that focuses on self

?

esteem.

International Journal of Eating Disorders

,

28

(1), 43-57.