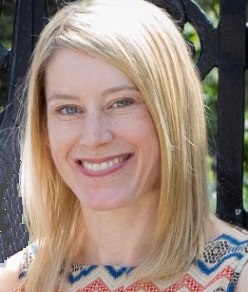 Angela Bromfield,
B Sc (Hons Psych), B Ed (Primary),
M Ed Psych.
Angela has a Masters of Educational Psychology from the University of Melbourne. Originally from Canada, Angela migrated to  Australia in 2008 after starting her career as a primary school teacher and working in the United Kingdom.
She has worked as a psychologist in Melbourne and has experience working in primary and secondary schools, in private practice and with the Department of Human Services in Victoria.
In addition to seeing clients at Vision Psychology, Angela works as a guidance counsellor in an educational setting.
Child Psychology
Angela has experience supporting children, adolescents and adults for a variety of issues such as:
Coping with grief and loss
Anxiety
Depression
Divorce/separation
Anger management
Peer and family relationships
Parenting support
Bullying/friendship issues
Social skills difficulties
ADHD
Autism
Learning difficulties/academic achievement
Giftedness
Self Esteem
Angela is passionate about helping her clients lead a full and meaningful life and reach their full potential. She feels it is important to spend time getting to know her clients and ensuring they are comfortable in the sessions.
When working with clients, Angela only uses evidence-based therapies including: Cognitive Behavioural Therapy (CBT), Acceptance and Commitment Therapy (ACT), Play Therapy, Solutions Focussed Therapy, and Rational Emotive Behaviour Therapy (REBT).
Educational Assessments
In addition to counselling, Angela has specialised skills in identifying learning difficulties and giftedness in children and adolescents, and is able to provide educational assessments and effective and realistic recommendations for improving learning outcomes.
Unlike many psychologists providing educational assessments, Angela has a teaching background and has worked in the school system as a psychologist. Angela works closely with parents and schools and will attend meetings with school staff to share her recommendations as part of her assessment service. She feels it is extremely important that schools receive feedback about the assessment, so everyone is working together to gain the best possible outcomes for the student.
Help for Parents
In addition to counselling and assessment skills, Angela is passionate about helping parents who are having difficulties with their children's behaviour. She is a Parentshop® licensed practitioner in "1-2-3 Magic® and Emotion Coaching"and is able to train parents to use this effective program to manage difficult behaviour in their children ages 2-12.
Angela is currently on extended leave.
To make an appointment try Online Booking. Alternatively, you can call Vision Psychology Brisbane on (07) 3088 5422.
Articles of Interest by Angela Bromfield: