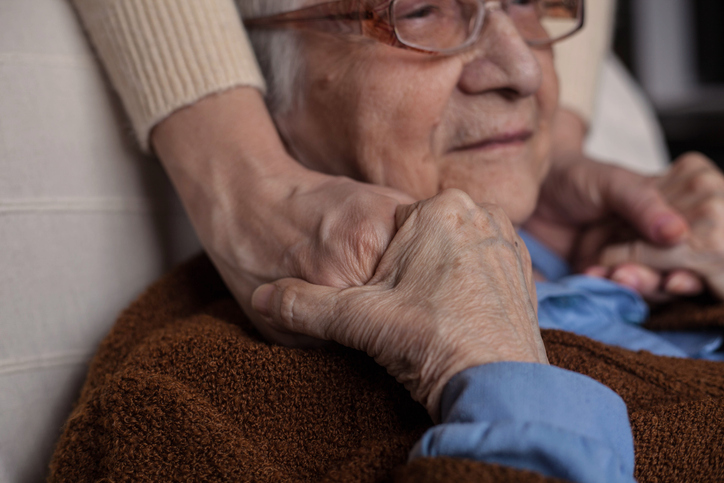 Diagnosis Dementia – what can psychologists do to help?
Dementia is the second leading cause of death in Australia (The Australian Institute of Health and Welfare (AIHW) 2022). Today, there are about 401,300 people living with dementia in Australia. That translates to about 1 in 12 Australians over sixty-five (AIHW 2022). Dementia is characterised by significant behavioural and psychological disturbances, such as agitation, depression, anxiety, psychosis, aggression and sexual disinhibition. As a result, it is not surprising that in developed countries about 40% of nursing home residents with dementia are taking anti-psychotic drugs (Margallo-Lana et al. 2001). Neuroleptic drugs are usually seen as a last-resort option to manage difficult behavioural symptoms, however, the Royal Commission into Aged Care Quality and Safety (RCACQS 221) recognised the inappropriate prescribing of anti-psychotic drugs for dementia among nursing home residents.
Although, deterioration in cognitive functioning is inevitable in dementia with the aid of psychologists we can aim to reduce some of the behavioural and psychological symptoms and improve overall quality of life without the use of antipsychotic medications (Douglas et al. 2004).
What non-pharmacological interventions are available?
There are a significant number of therapies that have emerged to support people with dementia. In order to sort through them in a logical manner, they have been categorised into three different groups: standard therapies, alternative therapies and brief psychotherapies. This article will mainly consider brief psychotherapies only, but it is worth exploring others if you are interested.
Standard Therapies
Behavioural therapy
Reality orientation
Validation therapy
Reminiscence therapy
Alternative Therapies
Art therapy
Music therapy
Activity therapy
Complementary therapy
Aromatherapy
Bright-light therapy
Multisensory approaches
Brief Psychotherapies
Cognitive-behavioural therapy (CBT)
Interpersonal therapy
There is very limited available research on using Interpersonal Therapy (IPT) with people with dementia, however, it is worth noting that IPT has been successfully used among older adult (Miller & Reynolds, 2002). This approach takes into account the person's interpersonal context in which the problems occur. IPT aims to categorize the occurring distress in to one of the four categories below. Once the main problem area has been identified, a treatment is developed to address the interpersonal or skills deficits.
Interpersonal disputes
Interpersonal difficulties
Bereavement
Life transitions
Among the above listed therapies, the most commonly used approach is Cognitive Behavioural Therapy (CBT). It has been shown to significantly improve depression and anxiety symptoms among people with mild to moderate dementia and anxiety (Spector et al. 2002). One of these CBT interventions for dementia has been developed by Spector et al (2002). They provided clients and their carers with an educational program, which involved 10 weekly sessions. During the course of treatment clients, and their carers developed skills to better manage their anxiety symptoms. According to research, the improvements achieved were not only significant, but they remained so after six months. What is more, costs associated with hospitalisation and home care have also reduced compared to others receiving no CBT treatment (Spector et al. 2002). An almost identical study has been conducted by the same group of researchers in 2015. The results showed significant improvement in depression and anxiety symptoms in the CBT group at the 6 month follow up, indicating an advantage over the group that received no CBT treatment.
Overall, the CBT framework is well-suited to assist people with dementia (Douglas et al. 2004). Since many of the challenges they face are rooted in the way the situation is perceived, or in other words, the way they think, CBT is well-equipped to address these cognitive distortions. Moreover, the psychologist is able to adjust the program to the client's needs, and thus provide an individually tailored approach (Douglas et al. 2004).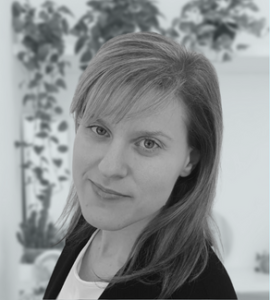 Co-Author: Katalin Mezei, BA (Hons) Psych & Crim, G. Dip Psych, MSc Health Psych
Katalin Mezei is a Provisional Psychologist now based in Brisbane, having completed my undergraduate and Master's training in the United Kingdom. My aim is to help people identify my clients' core values and help them live according to them.
To make an appointment with Katalin please call Vision Psychology Brisbane on (07) 3088 5422 or M1 Psychology Loganholme on (07) 3067 9129
References
The Australian Institute of Health and Welfare (AIHW). (2023). Dementia In Australia, Summary report 2022. https://www.aihw.gov.au/reports/dementia/dementia-in-australia-summary-report-2022/overview
Margallo-Lana, M., Swann, A., O'Brien, J., et al (2001). Prevalence and pharmacological management of behavioural and psychological symptoms amongst dementia sufferers living in case environments. International Journal of Geriatric Psychiatry, 16, 39-44.
Miller, M. & Reynolds, C. (2002). Interpersonal psychotherapy. In Psychological Therapies with Older People: Developing Treatments for Effective Practice. Pp. 103-127. Hove: Brunner-Routledge.
Spector, A., Charlesworth, G., Marston, L., Rehill, A., Orrell, M. (2002). Cognitive Behavioural Therapy (CBT) for Anxiety in Dementia: A Pilot Randomised Controlled Trial. Oral Sessions: 03-02: Psychosocial and Environmental: Therapeutic Strategies. P.2009
Spector, A., Charlesworth, G., King, M., Lattimer, M., Sadek, S., Marston, L., Rehill, A., Hoe, J., Qazi, A., Knapp, M., Orrell, M. (2015). Cognitive-behavioural therapy for anxiety in dementia. The British Journal of Psychiatry. 206, p. 509-516.