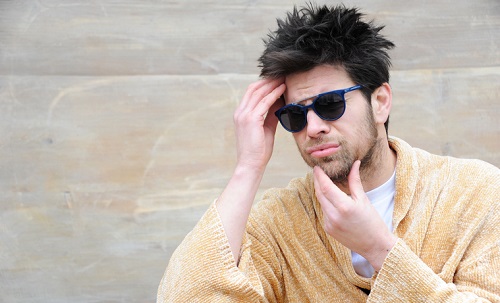 Could it be depression or is it low testosterone?
What is Testosterone?
Testosterone is a male hormone called an androgen. It is the male sex hormone, which is mainly responsible for the masculine appearance, deep voice, aggressive behaviour, self-confidence, and sex drive. Testosterone largely contributes to bodily functions such as muscle strength, sperm production, sex drive, bone density and even body fat distribution.
Although testosterone is categorized as a male hormone, women also produce it, but in lower concentrations than men.
Like with most other hormones, if the levels are too high or too low it can contribute to various physical and emotional challenges.
Low Testosterone
Low testosterone or Low T can cause a number of symptoms in men (as well as women), and it may result from primary problems of the testicles or diseases affecting the parts of the brain that regulate the production of testosterone in the testicles.
The normal range of testosterone in an adult male is between 300 and 1,100 nanograms per decilitre (ng/dL); levels below 300 ng/dL are considered low in men. Testosterone in men usually peaks at the age of 30 after which it begins to fall gradually by 1% every year.
Signs of Low Testosterone
Low levels of testosterone in the body cause several symptoms including low sex drive, hair loss, fatigue, weakness, poor erection, loss of muscle mass, decreased bone mass, and infertility.
However, low T can also cause emotional symptoms such as depression, irritability, anxiety, mood changes, and sleep difficulty. Studies have shown that low T in women can also lead to depression. However, this is more common in post-menopausal women or women who are approaching the age of menopause.
The shared symptoms of low T and depression can make diagnosis tricky. To complicate matters, depression, difficulty thinking, and anxiety are also normal signs of aging.
Symptoms that are common to both low T and depression include:
Irritable mood, feeling annoyed and frustrated
Anxiety, restlessness and unsettled
Sadness, being emotional and experiencing low mood
Low sex drive
Poor concentration and memory problems
General lack of drive and motivation
Poor sleep and insomnia
The physical symptoms of low testosterone and depression, however, tend to be different. People who have depression but have normal hormone levels generally do not experience breast swelling, decreased muscle mass and/or decreased muscle strength that are associated with low T.
The physical manifestations of depression are often centred around headaches and back pain.
How is Low Testosterone Diagnosed?
A testosterone test is done if your doctor suspects that your depressive symptoms may be a result of testosterone deficiency. This test is preferably done in the early to mid-mornings, because testosterone levels in the body vary with the time of the day, being highest in the morning.
Treatment Options and Support
Hormone replacement therapy is a treatment option that helps restore normal testosterone levels. Synthetic testosterone is available in several different forms with the most common choices including injections, patches that you wear on your skin, and a topical gel that your body absorbs through the skin.
Your doctor can help you decide which delivery method is best for your lifestyle, level of health, and insurance coverage.
Once medical/hormonal treatment is established, the physical symptoms might be addressed, and even the psychological affects might ease. However, there is often the need to further address the medium/long term impact of these symptoms.
Counselling and therapy can assist the person with low testosterone in gaining skills to deal with the symptoms of anxiety, irritability, loss of motivation, low drive and depressed mood. Breathing exercises and mindfulness training can assist in addressing insomnia.
Therapists can further assist partners in understanding the symptoms around low testosterone, increasing awareness, patience and empathy for the condition.
If you or a loved one experiences the symptoms mentioned above, consider making an appointment with your doctor. A physical exam and blood work can help determine if your testosterone levels are normal, or if you're experiencing androgen deficiency.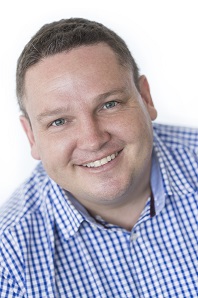 Author: Willem van den Berg, B SocSci (Psychology & Criminology), B SocSci (Hons) (Psych), MSc Clinical Psychology.
Willem van den Berg is a Brisbane Psychologist with a compassionate, positive and non-judgmental approach, working with individuals, couples and families. His therapeutic toolbox includes evidence-based therapies including Clinical Hypnotherapy (Medical Hypno-Analysis), CBT, ACT and Interpersonal Therapy. William is fluent in both English and Afrikaans.
To make an appointment try Online Booking. Alternatively, you can call Vision Psychology Brisbane on (07) 3088 5422 or M1 Psychology Loganholme on (07) 3067 9129.