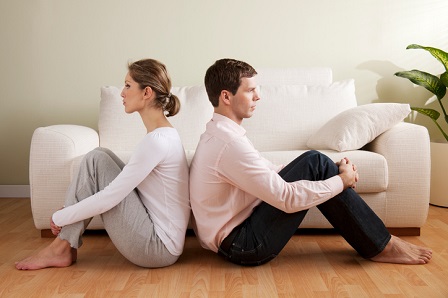 Anyone who has been in a relationship (so, that means most of us) knows that they are not always a walk in the park.
When the so-called 'honeymoon phase' fades away, we are bound to experience arguments and conflict.
However when you reach a stage where the arguing and fighting starts to overshadow the good qualities in your relationship, because of frequency, intensity and maybe destruction, a bigger and more threatening problem might develop: resentment.
When couples have hurt feelings, it becomes a challenge to forgive and forget. It often triggers a very destructive pattern of blaming and counter-blaming.
What is Resentment?
Resentment is a tricky emotion to identify, and often takes more forms than you realize.
On the surface it may cause you to feel bored, or to find flaws with every little thing your partner does or says.
Resentment also has the ability to erode the quality of a relationship over time, if it's not dealt with effectively. Resentment and anger often go hand in hand and are equally destructive emotions in a relationship.
Problems in a marriage such as emotional detachment and a lack of sexual intimacy seldom develop overnight; they are often the product of resentment.
Resentment grows and builds up over time, and if it is not addressed effectively will lead to bitterness and even hatred.
Because of the threat it poses to your relationship, it is very important to recognize the signs that you or your partner may be harbouring resentment.
There are endless potential sources of resentment in every relationship, ranging from the smallest of insignificant matters to major events that caused hurt. It is necessary to identify the origin of this resentment, and to then effectively resolve this between you and your partner.
Signs of Resentment in your Relationship
Some of the signs that you or your partner may be harbouring resentment are:
General withdrawal from your relationship. You may seek some distance to avoid conflict.
Fighting. General conflict and fighting in relationships is normal, and even healthy. However, when it becomes really hurtful and destructive, it could be a sign of resentment and also a risk to increased resentment.
Withholding any forms of intimacy and sex. Intimacy brings partners closer and is a sign of their affection for each other. When it is being used as a tool or a weapon in order to manipulate, it can cause more resentment and increase the emotional distance between partners.
Lack of affection. When affection has declined or even disappeared, it often is an indication of disinterest and withdrawal from a partner.
Not celebrating your relationship. You and your partner are not celebrating your relationship or milestones and achievements.
Feelings of helplessness and hopelessness. Resentment can cause feelings of helplessness and hopelessness about the future of your relationship.
If you've noticed some of the above signs in your relationship, it is probably time to seek out some professional couples counselling. Resentment tends to grow, and the sooner you get help, the less damage to the relationship.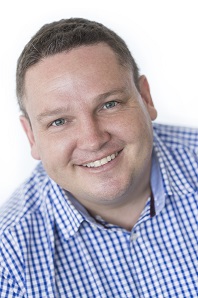 Author: Willem van den Berg, B SocSci (Psychology & Criminology), B SocSci (Hons) (Psych), MSc Clinical Psychology.
Willem van den Berg is a Psychologist from South Africa, with more than 12 years of experience in providing psychotherapy to a diverse group of clients with a wide range of life challenges. With a compassionate, positive and non-judgmental approach, he enjoys getting his clients actively engaged in gaining insight into the challenges they experience, as well as finding practical and workable interventions towards an enriched life.
Using a client-centered approach in providing interventions, Willem tailors the intervention to suit the client's individual style, preferences and circumstances. From within this approach he further draws from a range of evidence-based therapies including:
Clinical Hypnotherapy (Medical Hypno-Analysis);
Cognitive Behavioural Therapy (CBT);
Acceptance and Commitment Therapy (ACT);
Interpersonal Therapy (IPT);
Couples, Marital and Relationship Therapy;
Sex Therapy.
Willem attends to individuals (from adolescence to old age), couples and families, with a range of challenges, and is sensitive to the cultural and religious backgrounds of his clients. He is mindful of the role their cultural and religious beliefs could play in the challenges they experience, as well as in the treatment of these challenges.
Willem is fluent in English and Afrikaans.
To make an appointment try Online Booking. Alternatively, you can call Vision Psychology Brisbane on (07) 3088 5422.