Elizabeth Kubler Ross is famous in the world of psychology for introducing the concept of "The Five Stages of Grief", which she developed as a result of working with terminally ill patients.
Grief and loss does not just result from the death of a loved one; it may also arise following the loss of anything we care deeply about – pets, a job, or a relationship (eg in the case of divorce).
Kubler Ross Psychology of Grief
The five stages of grief identified by Kubler Ross are:
Denial eg this isn't happening to me!
Anger eg why is this happening to me?
Bargaining eg I promise I'll be a better person if …
Depression eg I don't care anymore
Acceptance eg I'm ready for whatever comes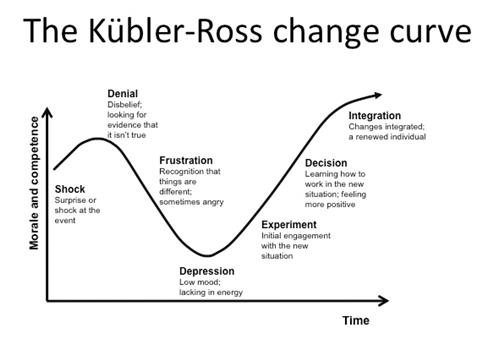 It is important to note that these are not necessarily experienced in chronological order; in fact, you may find yourself dealing with all five within a few hours!
At Vision Psychology, we have a number of psychologists experienced in Kubler Ross Psychology, able to help you if you have been finding it difficult to cope with a loss in your life. Some of them have written articles, available here on the website, to help you understand what you are going through, and whether it may be time to reach out for help:
To make an appointment with one of our therapists trained in Kubler Ross psychology, call Vision Psychology Brisbane on 3088 5422 today! Appointments are available 7 days a week; ask about bulk billing or private health fund rebates.