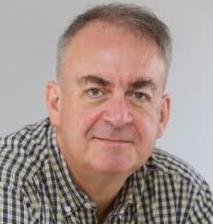 Dr David Wells,
B Psych (Hons), Dip Prof Couns,
D Psych (Clin Geropsychology).
Dr David Wells is a Clinical Psychologist who has a varied background working as a psychologist in a range of situations. David has also spent time practising as a psychologist overseas, and brings much life experience to his role as a Clinical Psychologist.
David believes that his clients are all-important. Their needs are varied and their desire to change and get better is high. David works on a practical level to assist his clients achieve their goals at their pace, but with a lot of assistance and care.
David has a breadth of training up to doctorate level including in Cognitive Behavioural Therapy, Acceptance and Commitment Therapy, Brief Therapy and Interpersonal Therapy. He has a particular interest in couples therapy, men's health and treatment of depression and anxiety. David has trained up to level 3 in Gottman couples therapy and has attended sessions on Emotion Focused Therapy for couples.
Above all else, David is a practical person; the client not only needs to know what is going on, but also what they actually have to do help themselves.
Some of the issues David can provide support and guidance for include:
Depression
Anxiety
Stress
Anger
Alcohol and Drug use
Post-Traumatic Stress
Grief and Loss
Men's health
Carer support
Relationship Issues – couples counselling
Work / Life Balance
David strives to provide a safe environment for his clients where they can explore their issues and, with assistance, develop new techniques which will help them change their unproductive behaviours. The aim is to have a happier life that assists people reach their relationship, personal and life goals.
To make an appointment try Online Booking. Alternatively, you can call Vision Psychology Brisbane on (07) 3088 5422.
Articles of Interest by Dr David Wells:
Save