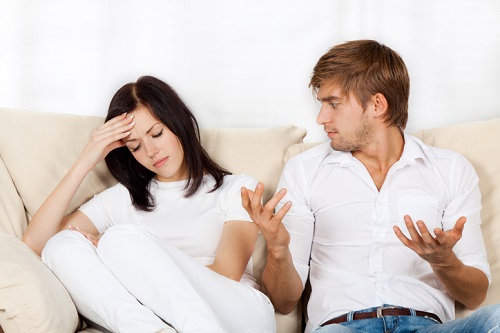 Borderline Personal Disorder (BPD) relationships are often chaotic, intense, and full of conflict, and this can be especially true for romantic BPD relationships.
If your partner or prospective partner has been diagnosed with BPD, you need to educate yourself about the disorder and what to expect. Likewise, if you have been diagnosed with BPD, it can be helpful to think about how your symptoms have affected your dating life and romantic relationships.
A personality disorder is a pattern of feelings and behaviours that seem appropriate and justified to the person experiencing them, even though these feelings and behaviours cause a great deal of problems in that person's life.
Symptoms of Borderline Personality Disorder
Only a doctor or mental health professional can provide an official diagnosis of a personality disorder. Borderline personality disorder symptoms vary from person to person, and women are more likely to have this disorder than men. Common symptoms of the disorder include the following:
A persistent fear of abandonment and rejection, including extreme emotional reactions to real and even perceived abandonment;
Having an unstable or dysfunctional self-image or a distorted sense of self (how one feels about one's self);
Feelings of isolation, boredom and emptiness;
Difficulty feeling empathy for others;
A history of unstable relationships that can change drastically from intense love and idealization to intense hate;
Threats of suicide or self-harm;
Intense, highly changeable moods that can last for several days or for just a few hours;
Strong feelings of anxiety, worry and depression;
Impulsive, risky, self-destructive, self-harming and dangerous behaviours, including reckless driving, drug or alcohol abuse, accruing debt and having unsafe sex;
Hostility;
Unstable career plans, goals and aspirations.
Many people experience one or more of the above symptoms regularly, but a person with borderline personality disorder will experience many of the symptoms listed above consistently throughout adulthood.
Strategies for Dealing with your BPD Partner
Here are some ideas and strategies to help you if you love someone with BPD.
Learn as much as you can about borderline personality disorder, including how to distinguish BPD traits from personality traits, and recognizing triggers, so you can help your partner avoid them or better prepare. Most importantly, learn ways to cope with a BPD partner. The more you know about your partner's disorder, the better equipped you'll be to help your partner and keep things in perspective.
Living with a BPD partner is very difficult. People with BPD can be verbally abusive and manipulative, leaving you constantly walking on eggshells to avoid conflict. Don't let your partner's illness consume you. The only way to cope with the stress of living with a BPD partner is to take care of yourself emotionally and physically.
First, seek support through therapy or a support group for yourself. Second, don't lose focus on your own life or give up friendships or activities that bring you joy. Finally, keep your stress under control by living a healthy lifestyle and getting plenty of sleep.
Living with a partner with BPD can feel like you are on an emotional roller coaster. It's like that for them, too! They also may feel that there is no way for them to feel better. It's never easy to suggest psychotherapy, but people with BPD need it and can truly benefit from it. Does it always work? No; some people with BPD use their sessions to vent about other people more than to understand and master their own emotions. But that's largely because the BPD treatment process isn't a quick fix; it takes time. You must try and encourage them to stick with the plan.
Couples counselling can assist you and your BPD partner to find strategies in regulating your emotions and to communicate effectively to prevent volatile situations, and also to defuse these emotional outbursts effectively.
Your partner might be 100 percent convinced that people are treating them unfairly, but do not reinforce those beliefs unless you really agree and think the unfair treatment theory is true. Honest feedback is something that can really help your partner because people with BPD can be naïve or even clueless about how they are affecting others with their behaviour. Gently and with empathy and compassion, try to make them aware of the impact their behaviours might have had in contributing towards what they are experiencing as abandonment or unfair treatment.
Validate Your Partner's Feelings
Showing empathy and understanding for your partner's feelings can help them regulate their feelings and creates an experience of emotional safety and attachment.
Be Predictable and Consistent
Instability is one of the hallmark signs of BPD. However, stability is healthy for everyone, and people with BPD can learn to work with structure as they cope with their mental illness. If you say you're going to do something, or that you won't, follow through. Learn to think for a moment before you say what you're going to do, so you can always keep your word. This isn't always easy when your partner has BPD. They might be melting down, screaming, or accusing you of abandoning them. However, one of the worst things you can do at that point is feed that emotional storm that's brewing.
Encourage and Acknowledge Responsible Behaviour
Resist feeling manipulated into saving your partner every time they act out. If your spouse runs out of money after a shopping spree, let them wait until payday. Every rescue is a bent symbol of devotion in the eyes of someone with BPD, and a step away from wanting and needing to change for the better.
When your partner does come through, and acts responsibly, especially in an area that's been hard for them in the past, acknowledge it.
Get a Reality Check When You Need It
It's easy to get sucked into your BPD partner's alternative world that is filled with betrayal, paranoia, abandonment and conflict. Take time to talk to friends and family, and get a reality check whenever you start feeling lost.
Part of being supportive is being consistent and firm. That means setting boundaries. Think about it from a parenting perspective for a moment. A parent who sets fair rules and sticks to them tells their child: I'm telling you the truth. When I say something, I mean it, and I promise I will do it. You can rely on me.
A partner who sets fair yet firm boundaries gives this gift to a partner with BPD. If you let your partner know that if they scream, you will need to be in the other room until they are calm—and then you do exactly that, and return when they have calmed down, you're telling them a lot. First, when you say something, you really mean it. Second, you will do what you say you will. And third, you will not accept abuse.
No matter how empathetic and supportive you are, your loved one can still become verbally or emotionally abusive. There's only so much one person can do, so be realistic about what you're willing and able to endure without feeling overwhelmed, guilty or resentful. If you can't tolerate your BPD partner's behaviour, even after taking the steps above, then it may be time to get out of the relationship.
On a positive and final note, please remember that the prognosis for BPD is good. This means that while most people with BPD do experience residual symptoms even after time and treatment, in the long term there is often hope that your relationship with your loved one can work.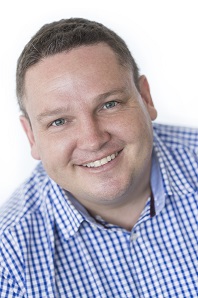 Author: Willem van den Berg, B SocSci (Psychology & Criminology), B SocSci (Hons) (Psych), MSc Clinical Psychology.
Willem van den Berg is a Brisbane Psychologist with a compassionate, positive and non-judgmental approach, working with individuals, couples and families. His therapeutic toolbox includes evidence-based therapies including Clinical Hypnotherapy (Medical Hypno-Analysis), CBT, ACT and Interpersonal Therapy. William is fluent in both English and Afrikaans.
To make an appointment try Online Booking. Alternatively, you can call Vision Psychology Brisbane on (07) 3088 5422 or M1 Psychology Loganholme on (07) 3067 9129.