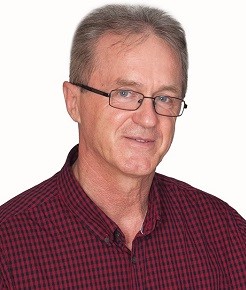 Appointment available with Nenad this week!
MHumServ (RehabCouns), BSocWk,
DipAppSci (Comm&HumServ).

Nenad is a Brisbane-based clinical counsellor and accredited mental health social worker, with specialist training in psychological assessment and evidence-based therapies, treating depression, anxiety, trauma and complex mental health conditions for all ages – particularly adolescents, young adults, adults and older individuals.
Nenad holds tertiary qualifications: Bachelor of Social Work (specialty: Mental Health and Working with Families), Master of Human Services (major: Rehabilitation Counselling) and Diploma of Applied Science (Community & Human Services). His additional qualifications are in Neuro-Linguistic Programming (NLP) Coaching, Time Line Therapy, Sport & Recreation, and Assessment & Training.
An Accredited Mental Health Professional by the Australian Association of Social Workers (AASW), Nenad is a registered Medicare provider of counselling under Better Access to Mental Health Care (BAMHC), and Psychological Therapies programs, as well as a Justice of the Peace (Qualified) for Queensland.
To make an appointment with Nenad Bakaj go to Online Booking. Alternatively, you can call Vision Psychology Brisbane on (07) 3088 5422 or M1 Psychology Loganholme on (07) 3067 9129.
Nenad's approach is client-centred and integrative. He maintains a strengths-based focus aiming to increase client resilience, so that they are empowered to move forward in life and maximise their full potential.
Nenad brings to his vocation a wealth of life experience, including 20 years of counselling experience, and a commitment to providing genuine support to his clients. His initial expertise was child and youth work, however he later gained greater experience in working with adults and older persons in individual and group settings.
In therapy, Nenad provides treatment which draws on Cognitive Behaviour Therapy (CBT), Interpersonal Therapy (IPT), Dialectical Behaviour Therapy (DBT), Narrative Therapy (NT), Motivational Interviewing (MI), Solution Focused Brief Therapy (SFBT), and NLP Psychotherapy.
Counselling for Adolescents and Adults
He is particularly interested in helping adolescents, young people and adults and their families to deal with a range of different life challenges such as:
Mental Health: Depression, Anxiety, Bipolar Disorder, Personality Disorders, Panic Disorder, Post-Traumatic Stress Disorder (PTSD), Phobia, Social Phobia, Eating Disorders;
Addictions: alcohol, tobacco, illicit drugs, sex, gambling, and the internet;
Physical Health: coping with physical illness, pain management, weight control, sleeping problems;
Personal: bereavement, low self-esteem, stress management, anger management, personal trauma;
Adjustment / Lifestyle Change: grief and loss, separation/divorce, job loss/unemployment/return to work, retirement, migration issues;
Relationships: individual / family issues counselling, separation, dating, gay and lesbian relationship issues;
Work related issues: work related stress, harassment, change management, lack of support, poor relationships with work colleagues;
Spiritual issues: mental health counselling who would prefer hearing from the perspective of a practising Christian.
Additional Information and Interests
Many years ago, as a young Martial Arts instructor, Nenad started teaching children, young people and adults classical Self-Defence techniques, Shotokan Karate, Boxing, American Kickboxing, Kung Fu Fighting, ITF Tae Kwon Do, Thai Boxing, as well as the philosophy of Martial Arts. That passion led him to pursue studies in social and behavioural sciences including social work, human services, rehabilitation counselling and training.
Nenad has combined his education and clinical knowledge and experience with his other passion – sport and recreation. He holds a Black Belt in multiple Martial Arts, including Karate and Kickboxing, where he has been a multiple national champion of the former Yugoslavia, which he represented three times at European Championships and three times at the World Championships, as well as many other national and international competitions.
After escaping the war in Bosnia, and before migrating to Australia in 1994, Nenad and his family (wife and two small children) lived in Stuttgart, Germany for more than two years, where he worked with the Phillipp Kampfsport Schule as a Martial Arts instructor, teaching four different martial arts.
Nenad has had a broad local and international social work exposure, working in government and community, health and mental health services and private practice, and is especially passionate and skilled in supporting mental health and wellbeing of individuals in refugee and migrant communities.
Nenad's life philosophy: The whole life is an opportunity to learn, to look for truth and add meaning to life and others around him.
Nenad enjoys: healthy lifestyle (vegetarian food and exercise), gardening, bushwalking, swimming, travelling, reading and writing.
Multilingual Counselling Services
In addition to English, Nenad is a fluent speaker of Bosnian, Croatian, Montenegrin and Serbian and is able to offer multilingual counselling services. In addition he has a basic knowledge of the Russian, German, Slovenian and Macedonian languages.
AMHSW, AAC, MAASW, JP (Qual)
To make an appointment with Nenad Bakaj, try Online Booking. Alternatively, you can call Vision Psychology Brisbane on (07) 3088 5422 or M1 Psychology Loganholme on (07) 3067 9129.
Articles of Interest by Nenad Bakaj: