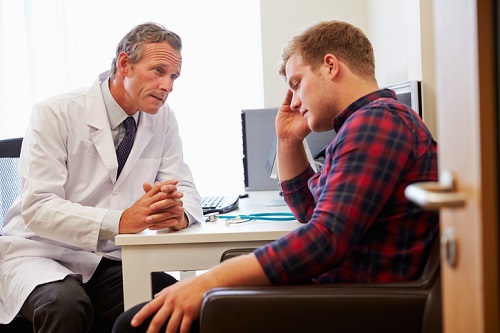 According to the Australian Bureau of Statistics in 2017-18, one in five (20.1%) or 4.8 million Australians had a mental or behavioural condition, an increase from around 4.0 million Australians (17.5%) in 2014-15.
This increase was predominantly due to more people reporting anxiety-related conditions and depression or feelings of depression.
What are Antidepressants?
Antidepressants are medicines that are typically used to treat depression, anxiety and related conditions, such as eating disorders, obsessive-compulsive disorder and post-traumatic stress disorder. There were 1.7 million people (7.8% of the Australian population) who had at least one PBS-subsidised prescription for antidepressant medications filled in 2011.
Depression is a serious medical condition, and the decision to take antidepressants can be just as big a deal. Antidepressants can be like bandages; if you're bleeding, you need the bandage so that your body can focus its energy on getting stronger and healthier, not on creating a clot.
Additionally, seeing a therapist, changing your behavior, establishing healthy eating, sleeping, and exercising habits, socializing and joining groups, doing all the things that will improve your mood, should be part of your long-term plan to fight depression.
But before you decide about including antidepressants in your treatment plan, it is recommended you consider the following:
How long have you been feeling depressed?
Depression lasting for less than six months or so may not require medication, especially if it has been alleviated, even temporarily, by therapy or other methods. Therefore, learning coping methods through cognitive behavioral therapy should be the first step when it comes to dealing with situational depression.
Have I suffered a recent loss?
It is common to feel intense emotions following a significant loss, such as a death, job loss, divorce, relocation, or retirement. Are you experiencing situational depression, reactive to current events in your life? It's important to remember that antidepressants treat symptoms and not root causes.
Depression is directly connected to serotonin levels in your body; regular exercise boosts the serotonin levels in our bodies, resulting in improved mood and energy levels.
Try to increase your exercise regimen to see if you experience a decrease in your symptoms. Aerobic exercise in particular can be effective in both preventing and treating depression as it stimulates the secretion of neurotransmitters and endorphins. Exercising also allows you to engage in meaningful activity, gives a sense of achievement and often allows you to engage with others. This further serves as a counter to depressed mood.
Alcohol initially acts as a stimulant, and then eventually has a depressing effect.
Research shows that the abuse of alcohol can actually lead to clinical depression, and long-term alcohol use has also been linked with anxiety. Alcohol can also interfere with relationships, performance at work and good sleep, further compounding the problems of anxiety and depression. Because alcohol makes us less inhibited and more impulsive, it also makes us more prone to conflict, anger, aggression and violence. The things we do while intoxicated, often lead to more problems and stress, perpetuating the depressed mood.
Do I follow a healthy, well-balanced diet?
A diet that is high in carbohydrates and sugar can cause a severe drop in blood sugar levels, which can lead to feelings of low energy and depression. Additionally, gastrointestinal issues like 'poor gut health' can lead to mood problems including depression.
Therefore, by increasing your probiotic and fibre intake you might improve your mood. Some research has found  beneficial dietary factors associated with omega-3 fatty acids (from foods such as salmon, tuna, mackerel, dark green vegetables, flaxseed, nuts, and soybeans) as well as vitamin B12 (from foods such as seafood, low-fat dairy products, and fortified cereals). Complex carbs, like sweet potato, have been found to raise the level of serotonin in your brain.
Am I engaging with others socially on a regular basis?
There exists a strong correlation between self-isolation and depressed mood. Those that isolate or have poor social support systems report greater feelings of sadness and loneliness.
When you are feeling depressed, you most likely will have little interest in engaging and connecting with others. However withdrawing from others can further perpetuate your depressed mood. Be sure to connect with friends and family, even if you don't feel like it. Social support is strongly linked to improved mental health and decreased stress.
Am I getting enough sleep?
There is strong evidence for the impact poor sleep has on our general health, and in particular on our mental health. People who experience poor quality sleep for just one month begin to show clinical signs of depression.
Sleep deprivation leads to changes in the brain, which includes changes in neurochemicals and hormones which further affect your mood. Lack of sleep can make even the most level-headed person become irritable and short-tempered. You need at least 6 hours of quality sleep, but preferably 8 hours.
If you struggle to have enough and good quality sleep, you need to take deliberate steps to improve your sleep hygiene. This includes conscious efforts to develop a routine of 'switching off' before you get ready for bed eg switching off screens, avoiding stimulants like caffeine, and engaging in relaxation techniques.
Could my depression be the result of a medical condition?
Many health conditions affect mood and can contribute to feelings of depression. For example, various hormonal imbalances can result in mood disturbances. Hormonal imbalances like postpartum depression, low testosterone, or even allergies could be to blame. Histamine is a neurotransmitter, just like serotonin, and can cause feelings of depression.
Additionally, deficiencies in iron, magnesium, and B vitamins can lead you to feel sluggish and down. Thyroid conditions and heart disease, for example, can result in depressive symptoms. Chronic pain can also affect your mood. It is important to see your doctor first, to rule out medical conditions that may be the root cause of your depression.
Could my depression be a side effect of another medication?
Your depressed mood could be the result of the side effects of your other prescription medication. If you recently added a new prescription at the same time you noticed your mood has been affected, talk to your doctor about all the meds you're on to ensure there are no unintended depressive consequences.
Have I tried to reduce my stress or anxiety?
Medication like antidepressants may help with mood or even sleep, but it will not change your behaviour. You have to purposefully change that part. Are you aware of your stressors? Are you dealing with them effectively and in a constructive way? Are you in a toxic relationship? Are you coping with your workload? Are you procrastinating and avoiding challenges, leaving you more stressed, feeling defeated and helpless?
You can actively engage in relaxation and mindfulness activities, as they have been shown to reduce depressive symptoms and increase an overall sense of wellbeing.
Often, tough decisions that we continue to avoid making contribute to our feelings of helplessness or depression. Talking to a trained therapist to come up with a plan to change your behaviour towards these stressors, can make a significant impact on your mood.
After you have considered the above, consult with your GP or psychologist to discuss the possible inclusion of antidepressants in your treatment plan.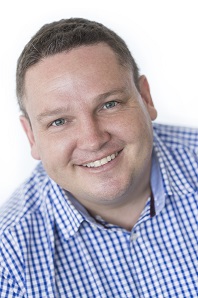 Author: Willem van den Berg, B SocSci (Psychology & Criminology), B SocSci (Hons) (Psych), MSc Clinical Psychology.
Willem van den Berg is a Brisbane Psychologist with a compassionate, positive and non-judgmental approach, working with individuals, couples and families. His therapeutic toolbox includes evidence-based therapies including Clinical Hypnotherapy (Medical Hypno-Analysis), CBT, ACT and Interpersonal Therapy. William is fluent in both English and Afrikaans.
To make an appointment try Online Booking. Alternatively, you can call Vision Psychology Brisbane on (07) 3088 5422 or M1 Psychology Loganholme on (07) 3067 9129.