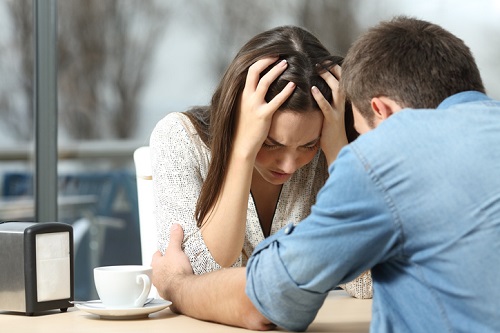 Trust is probably the most essential component of a healthy relationship.
And yet it is far easier, and takes a lot less time, to lose trust than to build it back up. The rebuilding of trust takes time, patience, and work, just as it does to establish it in the first place. But it can be done if both people are motivated.
Trust takes years to build, seconds to break, and forever to repair."
When you think about circumstances that could lead you to lose trust in your partner, infidelity may come to mind right away.
But cheating isn't the only way to break trust in a relationship. Trust is also broken by manipulating situations to suit you; a pattern of not sharing your true feelings openly with your partner; not being dependable to your partner in a time of need; a pattern of going back on your word or breaking promises; and withholding, or keeping information back.
What is Trust in a Relationship?
Before looking at ways to rebuild trust, it's important to understand what trust is, exactly.
Trust refers to a person's confident belief that another's motivations are kind toward them, and that the other person will therefore be responsive to their needs.
Trust has also been viewed as a personality trait, characterising people's tendency to trust or distrust others in general.
Trust is also a choice. You can't make someone trust you, they have to decide whether it is safe to trust you.
Some signs of trust in a romantic relationship include:
Mutual respect for each other that shows in how we communicate, interact and treat each other.
Consideration for each other's needs and being dependable and supportive.
Empathy for each other's feelings, concerns, fears and insecurities.
Commitment towards the relationship and its future.
Feeling emotionally safe, trusting that your partner will respect your physical and emotional boundaries.
It feels safe to share things with your partner.
You feel safe to share your vulnerabilities with your partner, trusting that your vulnerability will not be exploited.
Trust in a relationship does not mean that you share every single thing you experience, feel or think with your partner. It is normal and healthy to have personal thoughts, feelings and experiences that you keep to yourself.
Trust also doesn't mean that you have to give your partner full access to each other's bank accounts (unless it's a shared one), personal computers, cell phones or social media accounts. The presence of trust in a relationship generally means you don't need to check up on your partner. You have faith in them and feel able to talk about any concerns you might have.
Rebuilding Trust after you've been Betrayed
Rebuilding trust when it's been broken is not dependent only on the person who has broken the trust, or how many times they can prove that they are honest.

It also depends on the person who has decided not to trust anymore. Though they may be totally justified in their decision not to trust, as long as they choose not to, the relationship has no hope of survival and should be ended. If or when they decide to trust again, there is hope reborn."

Doe Zantamata
Having someone break your trust can leave you feeling hurt, shocked, and even physically sick. It might prompt you to consider your relationship — and your partner — in a different way. It shakes the foundations of your relationship, leaving you with uncertainty, vulnerable and questioning everything about your relationship or partner.
If you decide that you want to continue the relationship, here are some things to consider as you take steps to rebuild trust:
Respect is essential. You've been hurt, mistreated and disrespected. You have reason to hold resentment. However, if you want to rebuild the trust, it is important that both parties treat each other with respect; in the way you speak to each other in spite of the feelings you have.
Healthy, constructive communication. It might be painful, uncomfortable, and confronting. The partner that has betrayed often experiences great anxiety about talking about the betrayal. They obviously feel guilt and shame, responsible for their partner's hurt, and scared or threatened by the possible consequences; they may feel judged and attacked, questioned and interrogated. This will most likely lead to them avoiding conversations about the matter. However, constructive communication is essential and one of the biggest aspects of rebuilding trust after betrayal. Without communication there can be no consideration or empathy, no understanding, no reassurance, and therefore no healing.
Be vulnerable — gradually. Emotional vulnerability is important. Building trust takes a willingness to open yourself up to the potential risk of hurt. Trust is built when our partners have the opportunity to let us down or hurt us — but do not. And in order for them to pass the test and build that trust, we must make ourselves vulnerable to that letdown. Gradually is best, of course, to protect ourselves along the way.
Trying to have understanding and even empathy for the reasons or motivation behind the lies or betrayal. This sounds very unfair. You are the one betrayed, the victim, the one that is hurt. But the betrayal can only be addressed and prevented in the future if you understand the underlying motivation and circumstances that contributed towards the betrayal. Whatever happened, it's important to make it clear that what they did wasn't OK. But knowing the reasons behind their actions may help you decide whether you're able to begin rebuilding the trust you once shared.
Mindful Trust versus Blind Trust. Don't expect yourself or your partner to just trust blindly. Where trust has been broken, and you are trying to rebuild trust, it may not be wise to set aside all doubt all at once. "Once bitten, twice shy" may apply in these times, as you may still need a certain level of checking up on someone to protect yourself from further harm. "Mindful trust" means you mindfully look at your partner's actions and statements, and you trust them only if they deserve it.
Establish and maintain a balance of giving and receiving. In a healthy relationship there will be mutual respect and a symbiotic relationship of mutualism, where both parties benefit from the relationship. It is fairly common for this balance to be disturbed after betrayal. The betrayed partner often feels that the perpetrator needs to grovel and make great gestures to restore the damage made, to prove their commitment to the relationship, to pay for their sins and to show how sorry they are. This dynamic in the relationship is constructive in the initial stages of recovery, but is not sustainable and will be destructive in the long run. The partner that betrayed will eventually feel that they are not equal, not respected and that they will never get out of the dog house.
Validate, accept, empathise and show compassion for your partner's distrust and fear. You have betrayed their trust and it will take time and effort from you both to rebuild it. You need to have empathy for the pain suffered as well as for the fear of being betrayed again. If you expect them to just trust you because you apologised, or pressurise them to just move on and get over it, they will feel that you have little empathy or compassion for their pain and fear, which will hinder healing and emotional safety.
Forgiveness does not imply restored trust. "Forgiven but not forgotten". Forgiveness is a conscious, deliberate decision to release feelings of resentment or vengeance towards a person who has harmed you, regardless of whether they actually deserve your forgiveness. Forgiveness is essential for the continuation of the relationship. This includes self-forgiveness! Rebuilding trust requires forgiveness; remember that forgiving your partner isn't saying that what they did was OK.
Avoid dwelling in the past. It is normal for the mind to ruminate on the betrayal for a very long time. Acknowledge these thoughts and feelings and communicate them to your partner. Also acknowledge that they are in reaction to something that happened in the past and what you fear may happen in the future. However, you'll have to learn to focus on the present moment and that you have made a conscious decision to try and trust your partner based on what is happening in this moment.
What about the details of an affair? Psychologists often recommend against providing specific details about an affair to your betrayed partner. The betrayed partner often develops an obsessive need to know all the details. This is natural, an effort by the mind to know everything in order to regain control and to minimise threats. The partner that betrayed usually feels conflicted by wanting to be transparent and honest, and not wanting to cause further trauma and pain. If the betrayed partner insists on knowing the details, consider asking them to wait until you can see a therapist together. The therapist can help you navigate the healthiest way to address these questions. In the meantime, you can still honestly answer their questions without giving explicit details.
Is It Worth It?
Rebuilding trust isn't an easy task. It's normal to question if it's even worth it before you decide to commit to working on your relationship.
If your partner makes a mistake or two over the course of a long relationship and owns up to it, working on trust issues may be the right move. As long as there's still love and commitment between the two of you, working on trust issues will only make your relationship stronger.
However, if you know you'll never be able to completely trust your partner again, no matter what they do, it's generally best to make this clear right away so you can both begin to move forward separately.
Some signs that may indicate that it is better to end the relationship are:
An insincere apology or dismissing your feelings about the betrayal;
"Gaslighting" or reversing the blame, not taking responsibility;
Behaviour that doesn't match up with their words;
Continued deceit or manipulation.
Getting Help
Couples counselling can be a great resource when dealing with trust issues, particularly those involving infidelity. A therapist can offer an unbiased view of your relationship, the betrayal and the impacts of the betrayal.
They can also assist both partners to understand the contributing factors, as well as to understand each other's feelings and behaviours. Having tough conversations about betrayal and trust can also bring up painful emotions on both sides, so a trusted therapist can also help you navigate the difficult feelings as they arise and to prevent destructive arguments.
It's possible to rebuild a relationship after a breach of trust. Whether it's worth it depends on your relationship needs and whether you feel it's possible to trust your partner again.
If you do decide to try repairing things, be prepared for things to take some time. If both sides are committed to the process of rebuilding trust, you might find that you both come out stronger than before — both as a couple and on your own.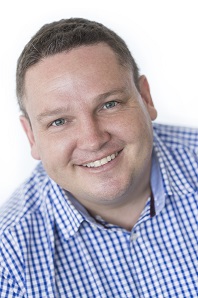 Author: Willem van den Berg, B SocSci (Psychology & Criminology), B SocSci (Hons) (Psych), MSc Clinical Psychology.
Willem van den Berg is a Brisbane Psychologist with a compassionate, positive and non-judgmental approach, working with individuals, couples and families. His therapeutic toolbox includes evidence-based therapies including Clinical Hypnotherapy (Medical Hypno-Analysis), CBT, ACT and Interpersonal Therapy. William is fluent in both English and Afrikaans.
To make an appointment try Online Booking. Alternatively, you can call Vision Psychology Brisbane on (07) 3088 5422 or M1 Psychology Loganholme on (07) 3067 9129.