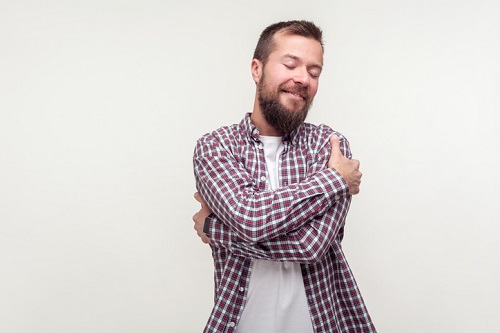 Self-compassion is the key to better mental health and psychological healing.
Life isn't always fair. We will have tough times, and we certainly will experience psychological pain at some point in our lives.
We all get to experience fear, anxiety, anger, sadness, loss, guilt, loneliness, disappointment, frustration, rejection, illness, injury, conflict, failure, hostility, grief, health threats, financial stresses, relationship troubles, work issues, and so on.
When others we know experience these unpleasant, stressful or painful experiences, we often find it fairly automatic and easy to show them empathy and compassion. Unfortunately, when we ourselves are undergoing these painful experiences, we often don't show the same kind feelings towards ourselves.
What is Self-Compassion?
Self-compassion involves acknowledging your own tough experience and responding kindly.
It is treating yourself with the same kindness, warmth and care that you'd extend to others in the same context.
Self-compassion has played a central role in many religious and spiritual practices for thousands of years, and now it is becoming increasingly important in many models of therapy, coaching and counselling. The benefits of self-compassion are clearly indicated in research on therapy for a wide range of clinical issues, from depression and anxiety disorders to grief, trauma and addiction.
Many people and most of my clients have little or no experience of self-compassion. They even fight against it as they find it very uncomfortable and even threatening; it goes against their own views of themselves, that they do not deserve it. That they are not worthy. That it would mean that they are selfish or even narcissistic.  These views are supported by their "Inner Critic" and often perpetuates the destructive thought and behaviour patterns they find them in, working against inner peace and healing.
Steps to Develop Self-Compassion
Self-compassion has been found to be positively co-related with improved mental health and greater life satisfaction. So what can we do to turn our inner critic into a gentle supporter? Here are some steps towards improved self-compassion:
Acknowledge your psychological pain: Instead of our almost instinctive response to avoid or escape our unpleasant and threatening experience of psychological pain, ACT (Acceptance and Commitment Therapy) encourages us to be aware of and notice our thoughts and feelings with curiosity. When we acknowledge our pain, we are one step closer to validating it, and opening the door for self-empathy and self-compassion.
Defusion from self-judgement: A key aspect of self-compassion according to ACT is to learn how to defuse from all that harsh words from your Inner Critic. Your Inner Critic may never stop saying those very harsh words, or stories of you not being good enough, that you don't deserve any better or that you should stop feeling sorry for yourself, that you are just a failure, etc. But we can learn how to see them as just that: words, stories and ideas. Instead of getting into a debate with your inner critic, we just let these words, stories and ideas be there as a string of words and thoughts.
Acting with kindness:

Kind self-talk – Once we have acknowledged our pain, the suggestion is to then start treating ourselves with some kindness. This may be foreign to many of us, but there are many ways in which we can act more kindly to ourselves. The way we talk and think about ourselves can be a lot kinder, reminding ourselves that we have good values, that we are human and that our experiences are valid; that we are fallible and that it is okay to make mistakes, to have pain and to be vulnerable. In other words, talking to ourselves the way we would to a loved one that is experiencing what we are experiencing now.
Kind self-touch – This might be even more foreign to some people, but just like you would place a kind, comforting hand on a loved one's shoulder, we can use kind self-touch, such as placing your hand gently on your chest or tapping yourself kindly on your shoulder in a caring, validating and supportive way.
Kind actions – We can further engage in self-care activities that we find soothing, relaxing or pleasant, such as spending time with loved ones, having a massage, or allowing ourselves to get the support we need.

Acceptance: When we accept our psychological pain, our painful thoughts, feelings, memories and sensations, and stop our efforts to fix or escape them, we create the opportunity to validate and be compassionate to our own experience.
Validating your experience: We often dismiss our own emotional experience and psychological pain. We don't acknowledge that our thoughts, feelings or experiences are valid, normal or noteworthy. We even harshly tell ourselves that we are weak for feeling this, wrong or stupid, that we should handle it different, that no-one would care or has any interest. Your inner critic might judge yourself as over-sensitive, that you are over-reacting and that you are a sook. This type of harsh, critical, invalidating self-talk is the very opposite of kindness, care, comfort and compassion.
Connecting in caring: "No-one understands, cares, or ever experienced what I am experiencing…". Our Inner Critic often makes us feel that we are alone in our suffering and that we do not deserve to have the support from others. We might further believe that sharing our pain or vulnerability with others is unsafe, that we will be judged. We then suffer in silence! By validating and acknowledging our experience, and then allowing ourselves to share these experiences with others that are caring, understanding, validating, empathetic and compassionate, is a step towards self-compassion. Allowing ourselves to receive the warmth and support from others, feeling connected and accepted is self-compassionate.
Obstacles to Self-Compassion
So what stops us from practicing self-compassion?
As stated earlier, many of us struggle to practice self-compassion, and this can stand in the way of our healing from our psychological pain. It can be especially difficult for those who have experienced long term psychological abuse or those who suffered from complex trauma.
Here are some of the most common barriers to self-compassion:
Little to no experience in compassion from relationships with others;
Feeling unworthy of compassion;
Strong feelings of guilt, shame, anxiety and sadness;
Thinking that self-compassion is pointless and that it serves no purpose;
Judging self-compassion as being weird, as a weakness, as something religious or new-age.
In consultations with your therapist, you can learn how to overcome such barriers, and convert them into opportunities to build more self-compassion.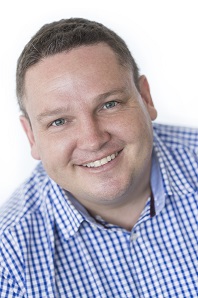 Author: Willem van den Berg, B SocSci (Psychology & Criminology), B SocSci (Hons) (Psych), MSc Clinical Psychology.
Willem van den Berg is a Brisbane Psychologist with a compassionate, positive and non-judgmental approach, working with individuals, couples and families. His therapeutic toolbox includes evidence-based therapies including Clinical Hypnotherapy (Medical Hypno-Analysis), CBT, ACT and Interpersonal Therapy. William is fluent in both English and Afrikaans.
To make an appointment try Online Booking. Alternatively, you can call Vision Psychology Brisbane on (07) 3088 5422 or M1 Psychology Loganholme on (07) 3067 9129.