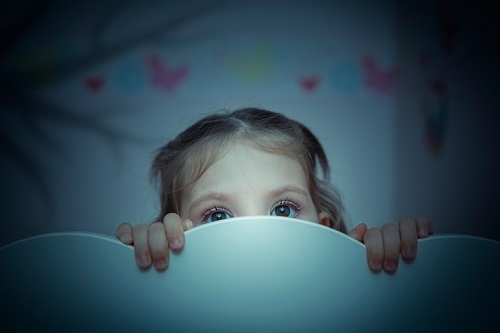 What are the signs that trauma counselling for a child (or adult) may be appropriate? Brisbane Psychologist, Alexandra Ellermann, explains …
Before considering trauma counselling, first we need to understand what trauma is.
A Definition of Trauma
A traumatic event is characterised by the perceived threat to one's life, serious injury or sexual violence, whether one is either directly involved in it or witnesses it.
Another characteristic is the sense of having a lack of control over it. The situation does not have to actually be life threatening, it is enough if it is perceived as such.
Trauma can come in many forms, ranging from a one-off incident, like in the case of a car crash, or armed robbery; ongoing, as in the case of war; or repeated episodes, for example domestic violence or other type of abuse.
In all these scenarios, the person involved feels powerless to make it stop, or to alter their course.
Exposure to traumatic incidents can have a serious impact on both children and adults.
When we experience a life-threatening event, our body gets into an increased state of arousal – the "fight or flight" mode. Generally, once the stressful episode is over, our body returns to a normal state of relaxation.
However, when the threatening situation is prolonged or repeated, the body stays in that state of arousal, ready to face and deal with the threat.
Constant exposure to these kind of situations, even when the threat has passed, makes it difficult for our body to reverse from this state of arousal. That's why we see victims of domestic violence, or children exposed to abuse, have a hard time "winding down" and relaxing, as their bodies are still primed for facing the threat.
The Effects of Trauma
There are several ways in which trauma can impact upon daily life, which include, but are not limited to:
Anxiety and hyper vigilance: Always looking over your shoulder, being constantly "on guard", easily startled.
Isolation: The fear of being confronted again with the threat. The victim feels alone and that nobody can relate, leading to social isolation and depression.
Poor memory and concentration: When you fear for your life or somebody else's, all your energy goes into staying in the survival mode. Constant hyper vigilance makes it hard to focus on what is going on, or learning and applying new skills.
Intrusive thoughts: These can come in the form of nightmares, flashbacks, or replayed imagery – like having a little TV in the head that keeps replaying what has happened.
Dissociation: Avoidance of reality by escaping into another world, not being "present", or feelings of depersonalisation or derealisation – eg observing reality from outside one's body or viewing a distorted form of reality (being in a daze, seeing things happening in slow motion etc).
Avoidance: Refusing to travel to places that trigger memories, refusal to talk about the trauma, engaging in avoidant behaviour – eg obsessive cleaning, non-attendance of appointments, or turning to drugs and alcohol to "numb" the feelings and block out the intrusive thoughts.
Need for predictability and routines: These help the sufferer to feel in control of their environment and their actions, to ensure a sense of safety and normality.
Irritability or outbursts of anger: Intense trauma can lead the person to be constantly on a "short fuse", lashing out at people at the drop of a hat.
Signs of Trauma in Children
In the case of children we may notice signs such as:
Irritability and anger;
Regressive behaviours (going back to the dummy, speaking in a baby-like voice, bed wetting where previously dry);
Increased anxiety and hyper vigilance;
Nightmares or refusal to sleep alone;
Re-enactment of the traumatic event(s) through play and drawings;
In the case of sexual abuse, we may see display of sexualised behaviour or sexual talk beyond their age;
Avoidance of individuals whom previously they were comfortable to be around;
Withdrawal and isolation from friends and refusal to participate in activities;
Developing fears that were not previously there;
Spacing out, looking aloof, poor memory and concentration.
Being exposed to trauma is challenging for anybody, however not everybody will develop ASD (Acute Stress Disorder) or PTSD (Post Traumatic Stress Disorder). A lot of children and adults go on to "heal" on their own without any intervention, however, if after a week or so some of the symptoms listed above persist, it is advisable to seek help.
Trauma Counselling for Children and Adults
People who cannot recover on their own are by no means weak, or to blame, compared to those who do.
Chances of spontaneous recovery depend a lot on the type of trauma that was experienced – for example, a one-off incident may be easier to recover from than from prolonged, repeated exposure. The type of threat may also play a part; somebody witnessing a car accident may recover differently, than somebody involved in one, or who has seen a loved one die in the crash.
Another big factor that needs to be considered is the personal history of the child or adult. Somebody who has a history of repeated exposure to acts of violence or another kind of abuse, will probably need more time and intervention than a person who doesn't.
The individual's personal coping skills, support network, age, and ability to access help, also play an important part in the healing process.
Recovery after trauma is a very personal journey and one individual's experience cannot and should not be compared to another's.
What we perceive as traumatic and has a devastating impact on our lives, differs tremendously from one person to another. Therefore, comparisons with other situations that are "more dramatic", or "more serious" (eg "Get over it, people are getting killed in Syria and you complain about such and such), not only are not helpful, or even accurate, but they are downright damaging. They invalidate whatever the individual is going through, by minimising their experience and feelings and therefore increasing their sense of guilt and isolation.
So, if after being exposed to a traumatic incident, you (or your child) don't seem to be recovering naturally within the first week or two, it is very important to seek out trauma counselling to facilitate the journey towards recovery.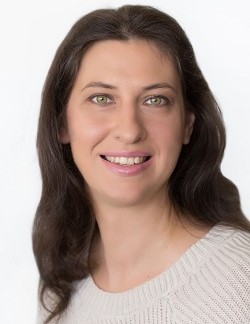 Author: Alexandra Ellermann, M Psych (Clin), AMAPS.
Brisbane Psychologist Alexandra Ellermann is currently not taking bookings. She has extensive experience in working with children, adolescents, adults and families with a range of challenges, from trauma and abuse, to Autism Spectrum Disorder, ADHD, intellectual disability and developmental delays.
To make an appointment try Online Booking. Alternatively, you can call Vision Psychology Brisbane on (07) 3088 5422.