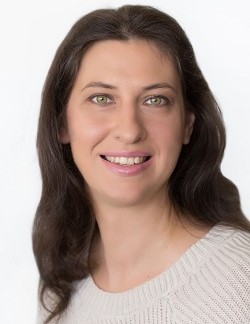 Alexandra Ellermann,
M Psych (Clin), AMAPS.
Please note, Alexandra Ellermann is currently on extended leave.
I am a Registered Psychologist with the Australian Health Practitioner Regulation Agency and an Associate Member of the Australian Psychological Society.
I undertook my undergraduate studies overseas, before obtaining a Master of Psychology at the University of South Australia.
Psychologist for Children & Adolescents
Throughout the years I have worked with children, adolescents and adults in a number of settings, ranging from office-based work to schools, homes and residential foster homes including under the NDIS in South Australia.
I offer a tailored approach to each of my clients to meet them where they are at that point, and towards that end I employ a number of techniques based on age and individual presentation.
I have extensive experience working with children and young people with a range of challenges including:
Autism Spectrum Disorder;
Intellectual Disability;
Behaviour Issues;
Attention Deficit Hyperactivity Disorder (ADHD);
Trauma and Abuse;
and Self-Esteem Issues.
In the context of children with ASD, Intellectual Disability, Developmental Delay or ADHD I apply a range of interventions, including: behavioural intervention; emotional regulation: social skills training; relaxation; and meditation techniques.
I have used Theraplay techniques in many presentations, including during interventions for children who suffered trauma and/or abuse, depression or insecure attachment.
Other techniques I apply when working with these children are trauma-focused therapy, CBT for child trauma and abuse, mindfulness, Acceptance and Commitment Therapy (ACT), and coping skills, including relaxation techniques.
In the case of adults, I employ techniques from imaginal exposure and trauma-focused therapy, along with strengthening their coping and grounding skills, and challenging unhelpful thoughts when necessary.
In all these situations, I focus on the positives already existing within each person, young or old, and nurture the growth and development of these qualities.
In the past I have conducted numerous cognitive evaluations using the Weschler series of tests: the WPPSI, WISC-V or WAIS-IV, as well as WIAT where appropriate, along with functional assessments (Vineland-II) and positive behaviour plans for children in need of out-of-home respite.
As a mother of four children myself, I understand first hand the challenges and worries that a parent, especially a first time mum might face. I enjoy working with families to find positive ways of parenting that respect both the child and the parents, while taking into consideration each family's dynamics and circumstances.
I have experience working within the context of school settings and at the same time I provide a welcoming environment to home educating families.
I have experience working with various disorders and conditions, ranging from depression and anxiety to adjustment disorder, to acute stress disorder and PTSD (Post Traumatic Stress Disorder) due to exposure to one-off or repeated episodes of trauma.
In addition to experience working with various disorders and conditions, I come from a perspective of warmth and empathy, while always maintaining focus on the client's goals, and working together with them to find the best therapeutical approach to assist them in achieving results beyond the therapy sessions.
In certain situations, I am also able to provide home based therapeutic sessions.
I am fluent in English and Romanian.
Please note, Alexandra Ellermann is currently on extended leave.
To make an appointment with us, you can call Vision Psychology Brisbane on (07) 3088 5422.
Articles of Interest by Alexandra Ellermann: