Welcome to Vision Psychology @ Wishart in Brisbane. We are the only Brisbane psychology and counselling centre, that is open from 8am to 8pm – and open 7 Days a Week!
Why not try our FREE emotional health check up with a Brisbane Psychologist – a 30 minute, no cost, no obligation consultation to help determine the right Brisbane Psychologist for your needs?
Brisbane Psychologists
We have 20+ Brisbane psychologists, counsellors and psychotherapists with an extensive range of expertise in counselling for mental health issues, couples and family therapy, child psychology and treatment for a range of clinical disorders such as depression and anxiety.
Counselling Centre
We offer recovery-focused and client-centred counselling services based on research and evidence based practice. Many of our Brisbane Psychologists have completed postgraduate research in specialised areas, within PhD, masters level studies or action based research within organisations/universities. All therapists participate in professional development, supervision and personal research that ensures that they will be offering you the latest in strategies or techniques to help you with your life issues. We are conveniently located at Wishart about 15 minutes south of the Brisbane CBD.
Our Psychologists work as a team and this increases our range of knowledge as we are able to consult with experts across many different fields in psychology, within our own practice. All of our psychologists are fully registered with the Australian Psychology Board.
Brisbane Clinical Psychology
We have several psychologists at the clinic who have completed postgraduate clinical psychology postgraduate studies and are fully endorsed or registrars.
Child Psychology
We have several team members that specialise in the assessment and treatment of children.
Consultant Psychiatrist
We can recommend psychiatrists that have worked with us in the past.  Ask us today for a psychiatrist that works with our Vision Psychologists.
Workplace Psychology
We have several psychologists offering expertise in workplace rehabilitation and counselling.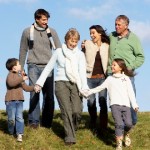 Counselling in other Languages

Some of our Brisbane Psychologists are fluent in other languages, and able to provide counselling in Hindi, French, Dutch and Mandarin. We welcome requests for psychologists from different cultures or faiths. Please ask us and we will seek to recruit specifically to suit your needs.
Feature Articles: Our psychologists write feature articles for your interest and to raise public interest about various mental health issues.
BOOK ON LINE 24/7 :  Visiting a Brisbane Psychologist is easy!  To make an appointment try our Online Booking service – it's easy to choose a time that best suits YOU.
Home Visits: Are only available for regular clients of Vision Psychology who reside within the local area. There are extra costs and limitations on the availability of this service depending on the psychologist and the client's needs.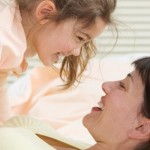 After hours: Each psychologist has different arrangements for after hours contact. The main office number is for appointments only. If you are in need of urgent professional support you may contact Lifeline (phone 13 11 14), your GP's after hours service or your local hospital.
Phone appointments: Psychologists may offer counselling via phone or Skype appointments, and this may be appropriate for those in rural or remote areas. Please contact our office for further information on therapists providing this service.
To book one of our Brisbane Psychologists or Counsellors, call (07) 3088 5422 today!