To make an appointment try Online Booking. Alternatively, you can call Vision Psychology Brisbane on 

(07) 3088 5422

.
Should I Stay or Should I Go: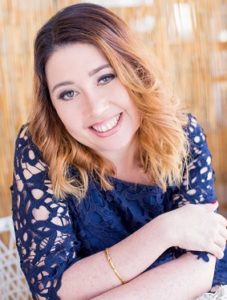 Our Clinic Director, Vivian Jarrett, has a special interest in supporting people with concerns that they may be in a toxic relationship – whether with a spouse, parent, sibling or adult child.
It can be difficult to know how to handle things, or even if it is worth cutting contact altogether – Vivian's latest article on the topic at https://doctors.com.au/lifestyle/handling-toxic-relationships has tips to help you to clarify the way forward, and what you can do to protect your own health and wellbeing.
At Vision Psychology, Brisbane's largest 7 day psychology centre, we have a number of psychologists and therapists able to help if you are struggling with a difficult relationship – call now on (07) 3088 5422.
---
New Psychologist for Children: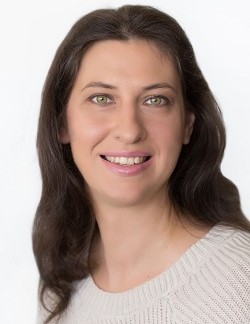 We are delighted to welcome Brisbane Psychologist Alexandra Ellermann to Vision Psychology.
Alexandra has extensive experience working with children and young people with a range of challenges including autism spectrum disorder, intellectual disability or developmental delay, ADHD, trauma and abuse, and behavioural problems.
And as a mother of four children, Alexandra is able to draw on her own experiences as well as her psychology training, to support other parents with empathy and practical strategies.
She is also fluent in Romanian as well as English, should you be looking for Romanian Counselling in Brisbane.
To make an appointment with our new Psychologist for Children,  Alexandra Ellermann, try Online Booking – Wishart or call Vision Psychology (Wishart) on (07) 3088 5422.
---
The Gold Coast Commonwealth Games:
With the Commonwealth Games now underway, all eyes are on the Gold Coast! 
Our athletes will be excited, anxious, tense, feeling the weight of their country's expectations on their shoulders. Some will experience career highs; for others, there will be disappointments, such as Sally Pearson has experienced, pulling out of the Games at the last minute due to injury.
The life of an athlete is not an easy one, with the challenges of elite competition, hours of preparation and training, discipline, plus the juggle of work, sport and family commitments – how do they build their resilience?
The answer: sports and performance psychology.
Sports and performance psychology can be a valuable tool for anybody wanting to achieve their personal best – whether in their chosen sport, climbing the corporate ladder, landing a great job, or as a musician or performer.
At Vision Psychology we have a number of psychologists able to help you in this area:
Business and Entrepreneurs: Vivian Jarrett,
Sports and Exercise: Nikki Crossman, Nenad Bakaj
Performance Anxiety: Dr Jan Philamon
Study and Exam Performance: Sharyn Jones
You can also read more in our article: What is Sport Psychology?
---
IN Business IN Health Conference
Set to be one of the best business conferences for Brisbane health professionals yet, IN Business IN Health includes a line-up of world-class and international speakers.  
Vision Psychology Director and Founder, Vivian Jarrett, will be one of the health entrepreneurs and business owners on the "Profitable Practices" panel, sharing some of the secrets behind creating a successful health business.
Vivian launched Vision Psychology at Wishart in 2010, introducing a new business model to provide more flexibility to practitioners as well as clients. It proved so successful, M1 Psychology at Loganholme opened its doors in 2014.
To find out more about IN Business IN Health, head to https://www.inbusinessinhealth.com/.
---
2017 Telstra Business Women's Awards Finalist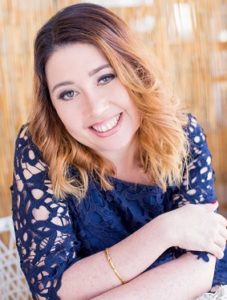 Congratulations to our Director and Founder, Vivian Jarrett, on being a Finalist in the 2017 Telstra Business Women's Awards Qld – Entrepreneur category.
Vivian has long been passionate about making mental health more accessible. The model she has developed here at Vision Psychology, and also our sister clinic M1 Psychology at Loganholme, is completely different to anything previously available.
One of the advantages of this model is that it offers more flexibility for practitioners as well as clients – for example, with appointments available on the weekends. One business colleague has called it "the Uber of the psychology world"!
Since gaining her registration as a psychologist in 2008, Vivian has been involved in managing and supervising NHMRC projects at Griffith University, published in international journals and more recently completed a postgrad certificate at UQ in the Business School.
It has not always been an easy journey. As Vivian explains:
"My passion for business and innovation has led me to be at odds with conservative healthcare models. Times are changing and we need to move to more flexible workplaces and healthcare delivery …  Technology and innovation means Google is seen to be a good place to find health information, with most people looking online before seeing a health practitioner. I believe we need to embrace our future, and find new ways to help our community, our country, the world."
Vivian offers business coaching and non-Medicare related services such as psychotherapy supervision, training and public speaking. To find out more about Telstra Business Women's Award Finalist, Vivian Jarrett, head to her website.