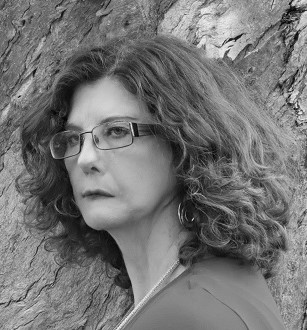 Amanda Renger,
B Soc Sc, M Couns, M Soc Wk, ACMHSW.
Telehealth Counselling:  Amanda Renger Gee is able to provide counselling to clients via phone call or skype in certain circumstances. To make an appointment for telehealth counselling, try Online Booking or call Vision Psychology Brisbane on (07) 3088 5422.
Hi, I am Amanda,
As an Accredited Mental Health Social Worker, I bring a wealth of knowledge from my years of experience working across the disability, mental health, community and government sectors.  In these roles I have provided counselling, coaching, NDIS supports,  social work services, supervision, advocacy and training in metropolitan and rural communities.
I work holistically, understanding that a person needs to be understood as a whole and within the unique circumstances of their life.
Using evidence-based theories and comprehensive assessments I work to build the capacity of people to self-determine their journey, working to restore individual and family wellbeing.
Key areas I can assist with include:
Anxiety: Did you know anxiety is a normal emotion? Sometimes though it takes over our lives, leaving us feeling like we can't move, with our thoughts moving like a tsunami, out of control.  Developing strategies to recognise what is happening will assist in you taking control back.
Depression: Feeling low, that life has no meaning for you? Understanding the cause and developing new patterns of thinking and behaviour will show you that there is a world out there you can take hold of, allowing you to go forward.
Stress and self-care: Did you know your strengths such as being dependable, compassionate and reliable can also be the areas that stop you caring for yourself, because you always put others before yourself? Learning ways to manage this, and developing boundaries will allow for that good balance with being true to yourself but also ensuring that you practice good self-care.
Workplace conflict: Work is a place we spend so much of our time, where we develop some of our identity, however when there is toxicity or unhealthy behaviours it can leave us in a bad space emotionally. Learn strategies for dealing with workplace stress and conflict and feel confident by developing new skills.
 Self-identity: For a range of reasons our self-identity can slowly dissolve away. Often adolescents experience this, but it can also come when we are in an unhealthy relationship, unemployed or just generally feeling lost with no purpose.
Self-esteem issues: Low self-esteem can impact on our relationships, work and future planning, reducing our quality of life. It can come as a result of many reasons. Looking at our thinking patterns, exploring our strengths and practicing skills of mindfulness will assist in restoring your self-belief.
Grief and loss: Grief can be debilitating and can take over our lives, impacting daily on our thoughts and emotions and affecting our ability to focus and go forward. Grieving and dealing with loss is an important and natural event that allows us to heal; learning some coping strategies helps us along that journey.
Anger: Anger is a normal emotion. It becomes unhealthy when it consumes us or when it hurts others. Following evidenced based steps in anger management will give you new ways of coping with this emotion.
Life coaching: At times people can just get stuck and not know where to go next. I see myself as your coach or mentor working with you through the barriers so you can reach the goals and potential that are yours. I am passionate about working together to create change.
PTSD / trauma: Many times we are held back from having a good life because of experiences we have had. Understanding the triggers and building resilience while learning new strategies provided through Mindfulness, Acceptance and Commitment Therapy and Dialectical Behaviour Therapy helps you break free from the past.
Clinical supervision: Looking for an experienced Supervisor? I would be excited and privileged to work with you as you develop into an evidenced-based reflective practitioner.
NDIS supports: Self Managed or Plan Managed? I have worked for a couple of years supporting families who are with NDIS. If you are looking for support through support coordination, therapy supports, daily activities or  psychosocial supports, I can assist.
Faith Based Counselling: Sometimes you just need to connect with someone who has come from a faith-based background. It doesn't matter what is happening for you: church abuse, faith crises or dealing with sensitive issues, your support will be non-judgmental and focused on walking with you towards your freedom.
Cognitive decline: Dealing with cognitive decline because of ageing, a medical condition, or any other reason can be very stressful. Learning strategies to cope with the anxiety that it can bring, will assist you to still find joy in your life.
The therapies and approaches I use include:
Coaching
Mindfulness and relaxation strategies
Acceptance Commitment Therapy (ACT)
Psychoeducation
Cognitive Behaviour Therapy (CBT)
Dialectical Behaviour Therapy (DBT)
Narrative Therapy
Strength based and solutions focused approaches.
I have enjoyed working with individuals, families, young adults, people with a disability and older persons. As a mother of two teenagers, including a child with Autism, I understand the stressors that can be part of family life, bringing with me experience across a range of settings.
I approach my work based on where you are at, so at the beginning of sessions we will talk about what has worked or not worked for you in the past, and move forward together using skills and techniques that you are comfortable with. Regular revisiting of goals will ensure that we focus on the areas of importance for you.
I look forward to catching up soon.
To make an appointment try Online Booking. Alternatively, you can call Vision Psychology Brisbane on (07) 3088 5422.
Articles of Interest by Amanda Renger: