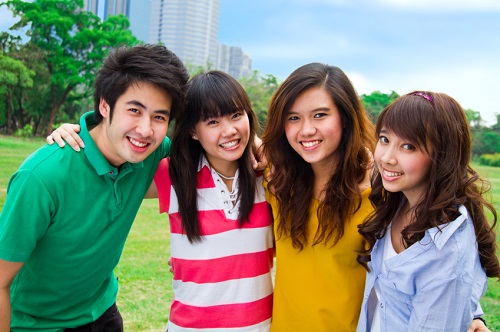 Ah, the life of an overseas student – enjoying a new city, country, culture and new friends.
All this while you are in the prime of your life – healthy, young and vibrant. What could possibly go wrong?
In actual fact, many people find it very difficult to adjust to being an overseas student. The reality is some find it so difficult, and feel so unhappy, that they struggle through their studies, with some not being able to complete their studies at all.
Common Problems faced by Overseas Students
One of the problems most overseas students face is an unrealistic expectation of life in the country they move to. This could be because they are unrealistic and uninformed about what to expect there, perhaps due to the information given to them by student agencies. These agencies are keen to sell the idea of studying in a particular country, and as a result may fail to educate the student on the possible difficulties that may arise when moving to a new country. The focus is solely on the benefits and this leads to the student having a skewed expectation of life overseas.
Language barriers are also common for students who do not use English as a first language. While their English ability is more than sufficient for academic study, they might find that in having to speak in a second language, they tend to lose some of their confidence in conversation. As a result it becomes easier to withdraw from communication, or only mix with people from their own country. In essence, the actual experience of life overseas is limited as one does not interact with the locals of the country.
A different country also means different cultural norms to what one is accustomed to. While this might seem like a positive opportunity to learn about a new culture, it can often be the opposite when a person is already feeling unsure and uncomfortable in their new environment. What started as hoping to enjoy a new culture may turn into negativity towards a different way of life, and lead to a lot of frustration.
Missing Family & Friends
Often times, the hardest part of being overseas is missing one's family, friends and the familiarity of home. Most students leave their homes for University at a young age and are perhaps not emotionally capable of living away from their secure home base. It is a very challenging task, forcing the overseas student to grow up quite quickly – and this is extremely difficult when compounded with the pressure to excel academically, as the costs for international students become increasingly expensive.
Being away from your family and culture can be very difficult for anybody, let alone someone who is younger and only beginning to grasp their own adulthood. I find that even students who are Australian and have to move cities to go to University find it a very challenging phase of life.
If you are a student in Brisbane and are struggling to adapt to being away from home, do not fear – you are definitely not alone! Seeing a psychologist can help you deal with the emotional challenges, as well as provide you with alternative solutions to handling this phase of life. Do not hesitate to make an appointment with one of our friendly psychologists – it can make a big difference just having somebody to guide and nurture you through this process. Not only could it make you happier and feel more stable, but it could help your grades improve! I look forward to meeting you.
Author: Joey Tai, BA (Psych) Hons, Master of Clinical Psychology.
Joey completed his Masters in Clinical Psychology in Australia and is able to help his clients with their adjustment to different phases on their lives. He has also experienced life as an overseas student and is able to identify with the issues a student living away from home might face. Sessions with him are warm and non-judgemental.
To make an appointment try Online Booking. Alternatively, you can call Vision Psychology Brisbane on (07) 3088 5422.