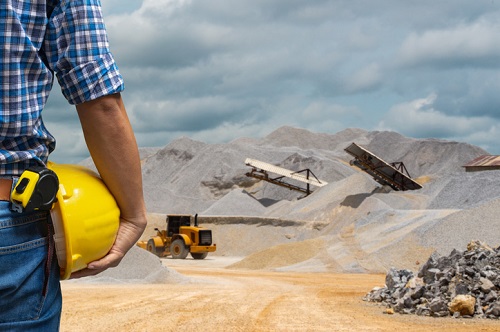 Succeeding in a FIFO relationship – where one partner "flies in and flies out" (or DIDO "drive in drive out") for extended periods for work – means learning to juggle the financial and career gains with physical, emotional and relational distance!
The effect on the relationship with your partner and family when working away varies according to the workplace culture; conditions on camp; and predictability, length and frequency of shifts.
Other factors like conditions of employment; personalities; children's ages; special needs of members of the family; access to services; support networks such as community groups, friends and extended family; and education services all play a role in whether you feel like you're going to 'lose it' or 'keep it together'.
Managing what is best for you, your partner and your family is as individual as the personalities within it. An important way to resolve issues is to have an open conversation to identify the key concerns and jointly work out how to manage the unique challenges of your own relationship dynamics and family needs.
Common Issues in a FIFO Relationship
Division of Labour – Often the relational dynamic is based on one partner working away to access higher wage opportunities and doing long, exhausting and demanding shifts while away. That can lead to a sense of work being done and dusted and total contribution made, so when they get home it's 'me time'.
In the meantime, the partner has had to operate in single parent/person mode feeling lonely and juggling multiple things, sometimes even their own work as well. They see their partner coming home as their chance to get a break while their partner gets involved with the household. It is overly optimistic to assume that the partner returning home can simply change gears and feel like they are starting another shift, just a new location. It is equally unrealistic to expect to lay on the couch zoned out like you are the only person in the house.
Sexual Dynamics – Another issue that comes up is one of intimate and sexual connection. Sometimes the partner comes home and is exhausted and just not 'feeling the urge'; or their partner doesn't feel like a sexual god/goddess waiting to perform. Others come in the door like a nympho expecting bells and whistles and the transactional trade-off is "You do my 'to do' list and then you'll get lucky".
Sometimes it feels awkward to re-connect, like you're strangers, awkwardly hesitant and feeling like you're just dwelling in a house together. Reconnection, rekindled warmth and even basic touch and eye contact may be difficult.
Parenting – When children are involved, they will sometimes be distant with the parent that has been away, or be all over them with needy attention.
The smart little darlings may become expert at playing each parent off against the other and exploiting lack of communication to get what they want. Emotional needs can be expressed through difficult behaviour which feels like a punishment to the parent arriving home and can trigger the blame game: "Couldn't you teach the children how to behave while I'm gone. I might as well have stayed away!".
It can be particularly testing when special needs are involved. Often the parent that stays is miffed at the disruption to a calm routine that is hard fought to establish while the other parent is away. This can leave the returning parent just feeling like the money bag.
Equally, not respecting the huge effort made to achieve harmony, and returning home feeling entitled to be accommodated and to shake up the routine can cause catastrophic outbursts. 'Considerate disruption' may be an answer.
10 FIFO Relationship Tips
Here are some things to consider to help your FIFO relationship go the distance:
1. Negotiate up-front and set goals – If you are sacrificing now to pay off debt or build a better future, be clear on your goals, plan together and set a budget. Set a time-frame you're willing to both sacrifice, and review regularly against the overall health of your household. Align these with your values by weighing up wealth and security with healthy relational functionality. It might be right for now, but have a 'use by' date. What are the signposts that will flag this to you?
2. Establish your non-negotiables or issues of concern – These could be around fidelity (does this include porn?), alcohol and substance abuse, addictions like gambling / gaming, and over-spending (treating yourself to compensate for what's missing emotionally or as a way of 'getting back' at your partner); with-holding important information (a common passive-aggressive move); unfair distribution of work and responsibility around the house.
You have two choices: you can deny and pretend that there are no issues; or you can admit your concerns and be accountable and more transparent, working on problems together.
Some people have a zero-tolerance policy; others have different tolerance levels. You need to discuss and decide where you stand on these type of issues. Even if the issue is not 'make or break', you need to consider the effect of 'long term erosion'.
3. Condition expectations up-front – Have a candid conversation about what your needs are and whether the other is willing to meet those needs:
Is what you want realistic?
What movement or flexibility is there and under what circumstances?
What gracious allowances can be made?
What is meaningful and what is transactional?
Is there healthy give and receive?
Some people want to come home to a clean and ordered house whereas that may not be important to another person, where having a catch up with friends ranks highly instead.
4. Bravely discuss your sexual politics – What are your likes and dislikes and hopes for when you are together:
Can you get out of your comfort zone and make an effort without feeling manipulated or pushed?
What is the ratio between sex and intimacy – do you even see there is a difference?
What does it take for you and your partner to feel valued and desirable?
5. Decisions should be made together – Or, decide on where you trust the other to make decisions and then don't micro-manage. It is unfair to expect life is on hold and there will be times that someone needs to make an 'executive decision' on the spot to do with finances, kid's health/schooling/activities.
It is also unfair to take advantage and exploit the situation, using the time apart as an excuse to make decisions without reasonable consultation with each other. Don't let others exploit the distance and don't be afraid to tell people/kids, "I'll check on that before I give you an answer". You don't need to be in the same location to have a unified front.
6. Use (and don't abuse) agreed communication – On some worksites a call or text can be taken and on others the worker can only be contacted as a matter of emergency by site officials. Outline what communication expectations are, platform and frequency of contact and the logistical considerations for contact. Agree on what is an emergency and have a code to communicate various concerns (or even some fun things!).
It is probably unrealistic to be away for a week or more with no contact and then expect to waltz in and resume happy families! Nor is it reasonable to expect if you've made your loved ones feel like a burden or guilty for being away, that there won't be a fall out for that too. Expect that it is normal to have a re-adjustment period, but if you communicate well, this won't eat into valuable time together.
7. Balance autonomy with intimacy – It is reasonable for both partners to want to have some 'me time' to pursue friendships, hobbies, relaxation etc. It is also reasonable to expect having some time with each other and the children and a fair give and take of activities that please everyone. Balance is the key.
8. It's not a competition of who is working the hardest – Don't waste precious home time with point scoring – show some understanding and interest, acknowledge and validate the valuable contribution you both make. Be intentional about asking your partner to express what has been difficult while they have been away, without refute, judgment, finger pointing or even 'helpful' suggestions. Just listen and validate that you acknowledge that it has been difficult.
9. Mind Map your loved ones – This is being attuned to someone else enough that you can 'read their mind' and anticipate their needs. Here is a hint – you can probably get away with not doing a heap of things, if you can just work out what is most important to them and meet those needs. This might be spending 15 minutes, when first asked to play a game with your kids; or if physical touch is important, give your partner a shoulder rub because you noticed they looked tense. Meaningful connection trumps quantity any day!
10. Be Intentional – Life has a way of just taking over and unless you are intentional, challenges will come up and snowball. I recommend that you deliberately carve out half an hour together in the first few hours you are home, to intentionally check-in on what's been going on and what has been a challenge. Jointly decide on anything you can solve upfront or park it for further discussion to buy yourself the breathing space to settle back in before making decisions. Flag and acknowledge, revisit later if needed.
That said, don't be so regimented and inflexible that you can't respond to a genuine bid for support or an important need. Life is not a documented work practice – that's what makes coming home worth living for.
Many of these topics you will be able to discuss by yourself, but if you are highly volatile and argumentative or avoidant and don't like speaking up, sometimes it is best to have a counsellor navigate with you and facilitate the conversation.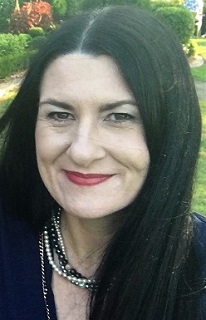 Author: Sara Martin, M Couns, Grad Dip Bus. Admin, Member of PACFA and CCAA.
Sara Martin has a Master's qualification, and takes an integrative counselling approach to her work with individuals, families and couples. She assists her clients with a range of issues, including trauma, life transitions, workplace stress and burnout, depression, anxiety, grief and loss, identity and self-esteem, relationship and intimacy.
To make an appointment with Brisbane counsellor Sara Martin, try Online Booking – Wishart. Alternatively, you can call Vision Psychology (Wishart) on (07) 3088 5422.