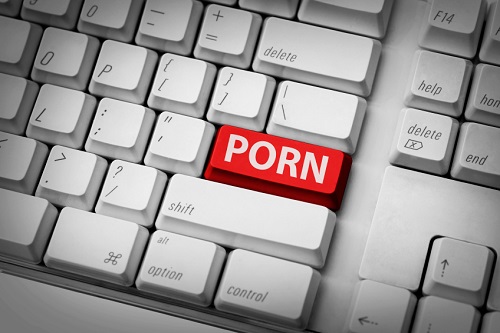 "I know my partner likes porn. When he watches it, I feel like I'm not enough for him".

Sadly, this is a statement I sometimes hear in couples therapy.
It has been estimated that as much as 12% of all websites are pornographic in nature.
Not just a Male Issue
It is also estimated that 70% of men watch pornography, as well as 30% of women, indicating that this is not only a male issue (as previously thought).
Given the growth and profitability in the pornographic industry, coupled with the ever-growing use of the internet, it is clear that pornography will become an increasing problem in our society and in relationships.
There are several factors about pornography which have been shown to have a negative effect on marriages.
Most prevalent of all, is that porn is addictive. The individual with a porn addiction may prefer watching pornography to having sex with their partner. As a result of this, intimacy in the marriage can suffer with one or even both of the partners feeling unwanted and even unloved.
These feelings can severely impact the happiness in a relationship and may cause an eventual relationship breakdown.
The Problem with Porn
Discovering that your partner has been secretly viewing pornography leads to a range of intense emotions such as betrayal, embarrassment, humiliation and anger.
This might then lead to trust issues in the relationship, as well as anxiety about the partner being away or left alone.
The individual who is using pornography may also be affected negatively, by feelings of constant guilt or the inability to focus at work. If it has developed into an addiction, it can be equally as debilitating to a marriage as an addiction to alcohol or drugs.
The problem with porn is that it frequently presents an unrealistic view of sex, promoting unrealistic expectations on the timing, regularity or length of sexual encounters, which then affect intimate relations.
If you or your partner have developed an addiction to porn, seeing a psychologist can be very helpful. This is a very sensitive and private issue and different couples might have different preferences (seeing a therapist together or individually) as to how they would like to address their concerns. We are able to work with the following situations:
Individual therapy with the partner who has the pornography addiction;
Individual therapy for the other partner to overcome feelings of betrayal and humiliation;
Couples therapy to promote forgiveness and to work through the resultant difficulties associated with the pornography addiction.
While this might be an embarrassing and difficult issue to speak to someone about, it is crucial that it be addressed in the context of the relationship.
If you are upset because your partner likes porn, please make an appointment to come and see me for counselling.
Author: Joey Tai, BA (Psych), M Clinical Psych.
Joey Tai is a Clinical Psychologist, who is experienced in working with couples. He conducted research on couple attraction and couples' therapy while obtaining his Masters of Clinical Psychology in Brisbane.