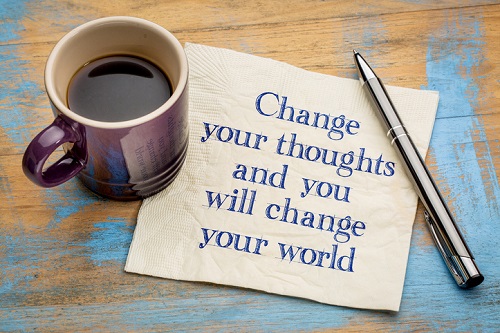 Psychotherapist Sara Martin from Vision Psychology Brisbane provides some helpful tips on how to reframe your thoughts with Cognitive Behavioural Therapy (CBT) …
Did you know that we believe more about what our own head tells us and what we say out loud, than what others tell us or what we read or see?
Therefore, what you think and say has the power to make you content or unhappy.
One of the most successful techniques used by counsellors and psychotherapists is "Cognitive Behavioural Therapy" (CBT) and speaking out positive affirmations. CBT is based on the rationale that our thoughts feed our emotions/feelings, which in turn trigger our behaviour – so if we can catch our negative and distorted thoughts and challenge them with an alternative positive thought, we can stop the emotional downward spiral.
Modern neuroscience now proves we can re-structure our neurological pathways and grow more 'green trees' and less 'black trees' to assist with managing negative thought patterns, emotions and behaviours. By adding mindfulness practice to CBT, even greater results can be achieved.
How to Reframe Your Thoughts in 5 Steps
Here are five steps to help you reframe your thoughts using the principles of CBT:
Catch the thought, STOP, take a deep breath.
Whenever you think something negative / fearful/ angry/ stressful etc, before the "head talk" escalates/snowballs, STOP. Take four or more deep tummy breaths, four counts in and four counts out. If you are particularly agitated, you might also like to do a mindfulness 5 senses exercise which you can find here.
Connect with your body and observe (non-judgementally) what you notice – is your heart rate up? Are you muscles tight? Mouth dry? Are you sweating / twitchy etc? As you breathe, do you feel a little less agitated?
Challenge the thought.
Observe the thought. When did you start to think this way? Are there particular situations where this thought pops up? Is this thought successful in helping you? What evidence do you have to support this thought? What strengths do you have or other times in your life that you have overcome this thought? What advice would you give to someone else in this situation? What would your dearest and loving friend/family member say to you about this thought?
Identify what type of "cognitive distortion" the thought is:
– All or nothing thinking (black and white thinking);
– Over-generalisation (never, always, nobody);
– Mental filter (one mistake spoils everything);
– Disqualifying the positive (positive experiences don't count and only the negative is focused on);
– Jumping to conclusions (fortune telling and mind reading what others are thinking, or what the future holds);
– Magnification (catastrophising) or minimisation (discounting something important, not facing up to something/avoidance);
– Emotional reasoning (I feel bad so therefore I am bad);
– SHOULD statements (should, must, ought to and have to);
– Labelling (I'm useless; he's an idiot, extreme over-generalisation);
– Personalisation (thinking things are your fault and not looking at the wider context).
Replace the thought with an alternative thought.
Reject the negative thought and replace it with an opposite and positive viewpoint based on fact and not feeling.
Spiritual Step: Depending on belief system, back up that thought with a spiritual truth, positive affirmation or life insight.
Recite a scripture you are familiar with, or a quote that inspires you or positive affirmation that supports your alternative thought. If one does not come to mind, try to sit in spiritual contemplation for a few moments and invite insight to come into your mind.  If you have religious beliefs, open up scripture or look at a Bible concordance. Google verses/quotes/inspiration in line with the theme eg verses for worry or inspiring quotes for life direction.
If a recurring issue, consider writing the verse/quote/inspiration on a card and keeping in your purse/wallet – revise and speak out a few times a day.
You may also like to see a counsellor or therapist about Cognitive Behaviour Therapy (CBT), which may be useful if you are suffering from depression, anxiety, self-esteem, identity, and other mental health issues.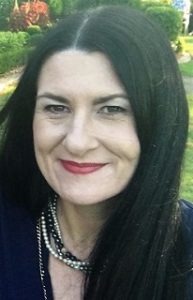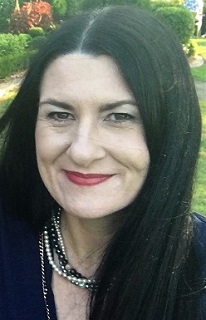 Author: Sara Martin, M Couns, Grad Dip Bus. Admin, Member of PACFA and CCAA.
Sara Martin has a Master's qualification, and takes an integrative counselling approach to her work with individuals, families and couples. She assists her clients with a range of issues, including trauma, life transitions, workplace stress and burnout, depression, anxiety, grief and loss, identity and self-esteem, relationship and intimacy.
To make an appointment with Brisbane counsellor Sara Martin, try Online Booking – Wishart. Alternatively, you can call Vision Psychology (Wishart) on (07) 3088 5422.