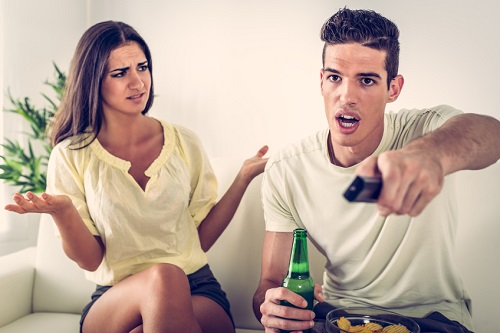 "Anger Management" might be a slapstick comedy movie (starring Jack Nicholson and Adam Sandler), but in real life, anger management is no laughing matter.
We all lose our temper once in a while but if you seem to be getting angry more often than usual, perhaps there might be other underlying issues about yourself that you might not be aware of.
Anger is often a symptom or consequence of underlying stressors – or unresolved inner conflict.
A good way to understand it is to use an analogy from a health standpoint – if you are feeling regularly fatigued or ill, it might be symptomatic of poor health. Taking pain killers might alleviate some of the symptoms, but it won't address the underlying reasons as to why you might be constantly falling sick.
In many ways, anger is the same. Simply telling yourself to cool down or do some meditation might work sometimes, but it does not address the underlying issue, and so the anger invariably surfaces again.
But don't we all lose our temper once in a while?
It's true, we do all lose our temper occasionally, especially if we are in periods of great stress.
However if you find that you go into an uncontrollable rage, are constantly on edge or resort to other destructive habits like drinking or gambling, then perhaps yours isn't just a case of "I'm just a bit stressed at the moment".
If you find it hard to control your temper, often suffering from uncontrollable emotional outbursts, it might be that your ability to regulate your own emotions is not fully developed.
Addressing the underlying issues
As a result, you might find yourself turning to other destructive habits or behaviours, without truly addressing and processing the different emotions you experience. Perhaps emotions in general are just something you don't do well.
Seeing a trained psychologist will allow you to work through these feelings of anger and intense emotions, in a safe and non-judgemental setting. Often times, clients are surprised as to the actual reasons behind their inability to control their emotions.
If you feel that you need some help with anger management – or you know of a loved one who needs this help – please, do not hesitate in making the decision to come and see a psychologist. Clients have often stated how beneficial the therapy process has been and that they feel much better internally as a result. They do not lose their temper as often and even if they do, they find it is less intense and that they recover more quickly. Furthermore, their relationships with their loved ones often see a great improvement.
Feel free to make an appointment to discuss your needs, and together we can get you on the path to improving your emotional health and interpersonal relationships.
Author: Joey Tai, BA (Psych) Hons, Master of Clinical Psychology.
Joey is an endorsed Clinical Psychologist and has a wide range of tools to help with anger management. Clients appreciate his warm and non-judgemental stance in therapy, and he is experienced in helping people to get control over their anger issues.
To make an appointment try Online Booking. Alternatively, you can call Vision Psychology Brisbane on (07) 3088 5422.